Most of the visitors of the Abs Palace were very satisfied with the service, the average rating is 3.5.
More information
QR-code link to the menu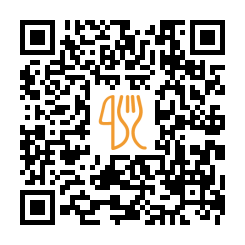 This restaurant offers
Suggested nearby restaurants.
City: Kotkapura, JRF5+WR8, Sandhwan, Punjab 151209, India
Breakfast, Rice, Tea, Butter, Plate
City: Farīdkot, FARIDKOT ROAD, Near AMAR CINEMA, Kot Kapura, Punjab 151204, India
"The restaurant offers guests warm hospitality, serves an exclusive mouthwater kitchen with the traditional Punjabi aroma, ideal place for those who love vegetarian food"
City: Zira, Kot Kapura Moga Rd, Kot Kapura, Punjab 151204, India
"Food Is Too Tasty And Service Is Really Awesome And Fast , Must Try There"
City: Zira, Bassi Chowk Jubilee Square, Punjab 142049, India
The Food Factory Faridkot originating from Zira provides various tasty seafood meals, Typically, the meals are prepared for you fast and fresh.
City: Bhadaur, Ward Number 8, Bhagta, Punjab 151206, India
We might have the menu of Sharma'z Verka Milk from Bhadaur in the gallery. A menu can be found further down. Are you currently at Sharma'z Verka Milk or planning a visit? Help us by uploading the meal plan here.
City: Kottūru, Near Chahal Market Pheruman Chownk, Kot Kapura, Punjab 151204, India
"Nice place to have snacks with your family."
City: Zira, HRJ9+HMF, Gurdwara Bazar, Kot Kapura, Punjab 151204, India
City: Kotkapura, MQ5F+FP2, Faridkot Rural, Punjab 151203, India
City: Farīdkot, ODR22, Faridkot 151200, India
At Barista Coffee, a restaurant with Italian dishes from Farīdkot, you can enjoy original Italian cuisine, including classics like pizza and pasta, Likewise, the guests of the establishment prefer the large variety of differing coffee and tea specialities that the establishment provides.
Last update: 15.11.2023