The average review for Bounty Yatra Guest House is 4.4, which means that the guests have a very high opinion of this restaurant.
Owner is very kind person. Best Guest house for family and friends,Very Good Rooms and well-maintained I really liked service.
This homestay came as a saviour for us. The host is an amazing man, who is not money-minded, which is very unlikely to what other places in Goa operate. Me and...
read more
More information
Reservations can be made at this eatery over the phone, phone number: (+91)7038562553.
QR-code link to the menu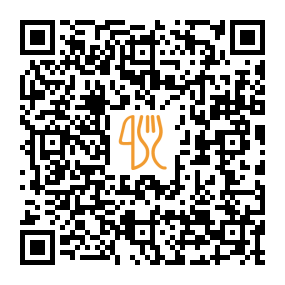 Suggested nearby restaurants.
City: Serula (near Chāndor), Chogm Road, Alto-Porvorim 403521, India, Serula
Takeout, Reservations, Seating, Live Music
City: Panaji (near Chāndor), Panaji, India
"Beautiful resort with a great menu. The food quality was top-notch. The views are mesmerising and the beautiful songs being played in the background adds to the aura. Sufficient parking-lot and all in all, a very well-planned restaurant. Super-friendly staff too. Would definitely recommend to try out when in Goa."
City: Panaji (near Chāndor), The Black Seep Bistro 1st Floor, Villa Braganca, Dr Braganza Pereira Rd, Above Fab India Store, Panaji, Goa 403001, India
Prawns, Chicken, Churros, Menu, Mac and Cheese
City: Anjuna (near Chāndor), Small Vagator Beach, Ozran Anjuna | Near Anjuna Police Station, Vagator 403509, India
Wheelchair Accessible, Romantic, Families with children, Vegan Options
City: Vasco (near Chāndor), Duttraya Deshpande Road | Hotel Annapurna, Beside Syndicate Bank, Vasco Da Gama, Vasco da Gama 403802, India
Vegan, Special, Onion, Puri, View
City: Vasco (near Chāndor), Floor Gomes Road Near Muncipal Garden | Opposite Indian Overseas Bank, Vasco Da Gama, Vasco da Gama 403802, India
"When ever we visit Goa and put up at Vasco we have atleast a couple of meals at Anantashram. Food is always very well prepared and fresh. Love the Wellcome drink of Kokam serbet they serve. They have various types of fish fries love...their Reshad preparations. Their veg non-veg thalis are simply awesome. This time we also had their Shravan special thali. It was so delicious. A must visit restaurant if one is in Vasco"
City: Candolim (near Chāndor), Lighthouse Road | Near Vivanta by Taj Fort Aguada, Sinquerim, Sinquerim 403515, India, Candolim
"Went on a Saturday night & it seems to a very popular place in North Goa. The place was absolutely packed with 3 functioning bars and a live band. Later, there was a stand up comedian from Mumbai who had come & he was hilarious.Food was fine with prompt service. Caution: pre book a table before going there."
City: Vāsco Da Gāma (near Chāndor), Chogm Rd, Porvorim, Alto Porvorim, Sangolda, Goa 403501, India, Vāsco Da Gāma
"Angels resort is great place to stay for family. Resort is neat,clean, affordable value for money. Very good location. Good service, maintenance by courteous staff. I always visit Angels resort when in Goa"
City: Bilgi (near Chāndor), House No, 64, Chogm Rd, Porvorim, Sangolda, Goa 403511, India, Bilgi
"The place is quite and doesn't feel like the goa hustle or vibes. The wood fired pizza was an above average one. But do try visiting the place in the evening or night for some peace"
City: Sancoale (near Chāndor), Baga Calangute Beach, Next To Fahrenheit Hotel, Khobra Waddo, Baga, Goa 403516, India, Sancoale
"Beautiful resort with direct access to beach. Pool too available. Peaceful environment. Restaurant serves veg non veg dish, continental is their speciality. Food service is amazing, very polite staff. Rooms are very good. Bit expensive but value for money."
Last update: 16.11.2023