Based on the average rating of 3.8 for the K.k Food, one can assume that it has satisfied the most of its guests.
More information
You can also simply ring the number (+91)9711596871 to request your reservation.
QR-code link to the menu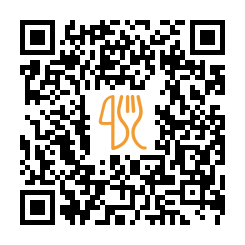 This restaurant offers
Suggested nearby restaurants.
City: Greater Noida, GF 6, Harsha Mall, Next to Kotak Mahindra Bank, Alpha 1, Commercial Belt, Greater Noida, 201308
Biryani, Vegetarian, Biryanis, Curries, Salad
City: Noida, The Residency Hotel, Priya Gold Building, Naya Bans, Noida, 201301
Vegetarian, Parkin, Menu, Gravy, Birthday
City: Gurgaon, SCO 32, Huda Market 2, Sector 56, Gurgaon, India
"We visited this place for the purpose of having family dinner and quality time with family. It completely fulfilled the purpose of dinner. They serve south indian food as well north indian food. We have dosas for dinner and it justified the price. *One problem is that the price shown on Zomato/dineout is different from the actual price over there* In terms of family time, we didn't get that purpose fulfilled, the place was too noisy and we were irritated by the place. Not recommended for family time but recommended for food quality."
City: Noida, Shop No 3 Plot 10, Gardenia Gateway, Sector 75, Noida, Uttar Pradesh 201307, India
Non alcoholic drinks, 10 most popular, Hot drinks, Main Course, Sauces
City: Noida, The Great India Place Mall, 109, 110, Ground Floor, Gardens Galleria At Gate 11 Of, Maharaja Agrasen Marg, Sector 38, Noida, Uttar Pradesh 201301, India
Spirits, Lieschens Kuchen, Milchshakes, 10 most popular, Dessert
Last update: 15.11.2023