Reserve now
The average rating of 3.9 shows that Venesilta Camping so far has satisfied the majority of its guests.
More information
Reservations can be made at this restaurant over the phone, number: +358505551996.
On the homepage of the local spot venesilta.fi, you can potentially order food such as dishes.
QR-code link to the menu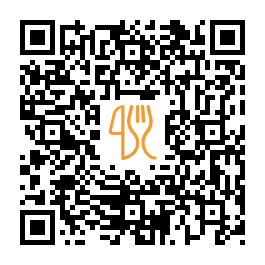 Suggested nearby restaurants.
City: Forssa Suomi, Rautatienkatu 10, Forssa Suomi, Finland
"Price per person: €20–25 Food: 5 Service: 5 Atmosphere: 5"
City: Liesjaervi Suomi, Koivulantie 6, 31350 Liesjärvi, Finland
"A really extraordinary whisky sky in the middle of nowhere. Near the Liesjärvi National Park about 5km dwtour from the Helsinki Pori motorway. Besides whisky there is a very good selection of beers and place has a permission to sell beers with a maximum. 5.5% alcohol."
City: Forssa, Turuntie 2, 30420 Forssa, Finland
"Excellent food, excellent service and good price. Our go-to place for date nights."
City: Forssa, Kauppakatu 2, 30100 Forssa, Finland
"Food was good but the service was bad"
City: Forssa, Haemeentie 11, 30100 Forssa, Finland
"The quality of the price ratio was not hungry, good-looking doses."
City: Forssa, Torikatu 8, 30100 Forssa, Finland
"Kiva paikka poiketa porukalla"
City: Tammela, Renkituvantie 10
"To me this place is special because I've lived first years next to it. I have also worked for years as a brewery assistant in the brewery that was used to known as Kuninkaankartanon panimo. This place suits as a party venue for up to people. There should be some new brewery activity still this year. Go check it out!"
City: Hameenlinna, Hernehuhdantie 332, 31340 Tammela, Finland
City: Tammela, Portaantie 480, 31300 Tammela, Finland
"The food was better before it was good food. Quality is not the place. Unfortunately, I cannot recommend the place. Level must rise. Great place in a good place."
City: Tammela, Kappelintie 26, 31340 Tammela, Finland
We might have the menu of Portaan Nahkurinverstas from Tammela in the photos. A list of the dishes and drinks can be found further down. Are you currently at Portaan Nahkurinverstas or planning a visit? Help us by making available the menu here.
Last update: 13.11.2023