More information
QR-code link to the menu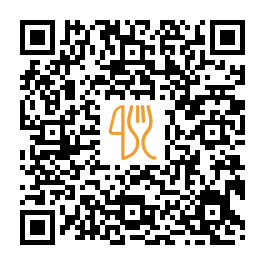 Suggested nearby restaurants.
City: Dublin, 7 Lower Ormond Quay
Hot drinks, Non alcoholic drinks, Toast, Dessert, Sweets
City: Dublin, O'Connell Street
"The staff is very pleasant and very helpful"
"This was a comfortable, eclectic more upscale restaurant. It has a dedicated gluten free menu where we enjoyed our first meal in Ireland. My husband enjoyed his stew and my salmon was delicious. We thanked our server for his attention to detail and reminiscing about the water bottle with the pop top tab like grandpa had. The downpour of rain that day didn't put a damper on the day due to the relaxing environment and good food."
City: Dublin, Millennium Walkway
"All very good, there's just a little in a row when you get there. very fast service, clean bathrooms!"
City: Dublin, 15 Crown Alley
Snacks, Mexican dishes, Extras, Fingerfood, Rolls
City: Coolquoy common, Coolquay, The Ward
Alcoholic Drinks, Dessert, Al Forno*, Main Course, Sweets
City: Dublin, 1 Werburgh St
Mexican dishes, Fresh Juices, A la carte, Dessert, Salads
City: Dublin, 1-2 Chancery Pl
"Sometimes listed as a gastro pub there is no food at The Eagle now but there are some of Dublin's finest independent brewery ales on offer. Pale ales, stouts, porters, lagers are all on offer so need to be a "real ale" fan, and some are served in smaller glasses rather than pints due to their high alcohol content! Staff were friendly and help and while the digital screen showing (19 when I visited) different beers is a bit out of keeping with the old pub, it is really clear and useful. All the beers were great and on the Friday night I visited, while the pubs in Temple Bar were overloaded by 7pm this place was quiet and civilised and less than 10 mins walk away. Can't wait to see what they do next!"
City: Dublin, 13 Parliament Street
"I've eaten in the fishshack a number of times. Particularly it's Dun Laoghaire location. However, in my last few visits the food hasn't been anywhere near what I've had before. I went with the seafood linguine, as recommended (malahide). Mussels seemed off and staff didn't seemed pleased to be there. Normally a busy atmosphere, what's happening?"
Last update: 14.11.2023