More information
QR-code link to the menu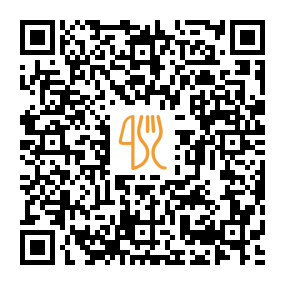 Suggested nearby restaurants.
City: 鎌倉市, 七里ガ浜東2-1-12, 鎌倉市 I-〒248-0025, Japan
"Around 2000 yen with the meal and drink, very filling for the price. They don't take reservations but have a organized process for waiting and scanning a QR code to see where you stand in line."
City: 三浦郡, 1296-6 Nagae, Hayama, Miura District, Kanagawa 240-0113, Japan
Coffee, Flan, Parkin, Dessert, Seating
City: Kamakura, Japan, 〒248-0026 Kanagawa, Kamakura, Shichirigahama, 1 Chome−1−1 2階 Weekend House Alley
Toasts, Sandwiches, Chicken, Spicy chicken, Brunch
City: Kamakura, Japan, 〒248-0006 Kanagawa, Kamakura, Komachi, 2 Chome−1−5 櫻井ビル 1階
Sandwiches, Water, Lemon, Waffle, Beans
City: Nishi-ku, Yokohama-shi, 1-1-1 Minato-MiraiYokohama Grand Intercontinental Hotel 1F, Nishi-ku, Yokohama-shi, Japan
Wine, Vegetarian, Special, Crab, Great For Brunch
City: Yokohama City, Nka-ku, 191 Yamashitacho, Yokohama City, Nka-ku, Japan
"This Chinese restaurant is great! The restaurant itself looks very nice! I like the Chinese style tables and interiors!! Also looks so good clean! The staffs are really friendly and good for hospitality! Of course the foods were amazing! All tastes great! And they serve good alcohol too! There are regular tables and at the end of the restaurant has good semi private tables! They have good interiors on it!! If you are looking for good Chinese restaurant in Yokohama Chinatown, I highly recommend here!"
City: Zushi, 8-3-22 Zushi-shi, Sakurayama, Zushi, Japan, 249-0005
"Really loved going here today. Lived in Japan 10 years, Zushi for 4, and this was my first time coming to Beach Muffin. I am looking forward to another trip. I got the coffee, potato and chili for myself. Husband got nachos, burrito and beer. Daughter got hot chocolate and locomoco. They are so child friendly my daughter was so distracted she only had the hot chocolate. It was so easy to grab this to go though. Separate bar for beer, so you don't need to worry about adding up how much yen you are paying in booze, pay as you go. They were so kind too, it was snowing and they were very concerned about how warm we were. There was a cozy fire and blankets. Really enjoyed all our food, and I am hoping to try some more again too. Recommend a muffin for the road too. We picked up two to take home. Delicious."
City: Yokohama, Japan, 〒231-0023 Kanagawa, Yokohama, Naka Ward, Yamashitacho, 14−1, Yokohama Marine Tower, 1F
"Great variety of food. The presentations are amazing. The food is very fun and colourful. There are many tires of eggs Benedicts to choose from. They have an English menu available to make things much easier."
Last update: 14.11.2023