Reserve now
The average rating of 4.3 shows that the customers have been very satisfied with the Bjertnes Turistgard so far.
More information
On the homepage of the local spot bjertnes.com, you can potentially place an order for food.
QR-code link to the menu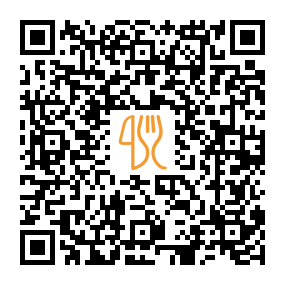 Suggested nearby restaurants.
City: Sokna, Bøseter, 3543 Norefjell, Norway
Pizza, Parkin, Classic, View, Parking
City: Kroederen, Krøderfjordveien 1150, 3535 Krøderen, Norway
"Cozy motel with good location."
City: Eggedal, Eggedalsveien 1483, Fv287, 3359 Eggedal, Norway
"It was great. Beautiful small boutique hotel with comfortable rooms and great food. Well placed for Norfjell skiing only 20 minutes by car."
City: Prestfoss, Sagveien 2, 3350 Prestfoss, Norway
"Nice place but not desirable to serve those with dogs. Preferably not, and then you would have to sit at the bar was the answer I got. That area was sunny and cramped. So a family of 4 adults, 1 baby and 2 kind dogs was not desirable even in the outdoor area."
City: Prestfoss, Sigdalsveien 2274, 3350 Prestfoss, Norway
"Good kebabs, very nice service. You will be well received as soon as you walk in the door."
City: Noresund, Krøderfjordveien 1625, 3536 Noresund, Norway
Toasts, Pizza, Sausages, Burgers, Pölsa
City: Kroedsherad, Norefjell Alpingrend 41, 3536 Noresund, Norway
"A short place near oslo. everyone was pleasantly surprised how beautiful the view of the cabin was. overall it was a good place. the bed was smaller than a normal bed, so if they could fight a good size guy. I would recommend this place. Fun!"
City: Norge, Norefjellveien 927, 3536 Noresund, Norway
"Nice stop on the ski slope for food and drink. The prices were high, but otherwise it was good."
City: Sokna, Hallingdalsveien 21, 3534 Sokna, Norway
"Very good choices, reasonable prices for norweger. faster friendly service, large seating area in and outside, even small huts on the parking lot. with stuffed animals on the door, more cozy place, would stop again"
City: Noresund, Puttanhaugen, 3536 Noresund, Norway
"I visited this place for a weeking high time. the cabins were really beautiful and authentic old style. comfortable beds with beautiful bed linen. really charming. the house had the restaurant and the staff had made a beautiful dark. nice and efficient service. I recommend this hotel as a weekend trip for high time and other group activities. the place can accommodate a large group, but the minimum is 10 people. I fell in love with this place. the toilets are common."
Last update: 06.11.2023