Reserve now
More information
On the homepage of the establishment club-karma.com, it might be possible to order dishes.
QR-code link to the menu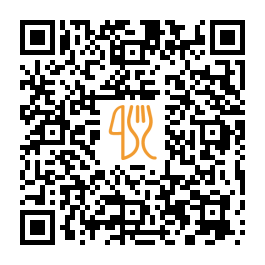 Suggested nearby restaurants.
City: Osaka, 1-9-9 Shinmachi, Nishiku (at Downtown), Osaka, Japan, 550-0013
"We loved Paprika so much! The food was good, the place beautiful and the staff very friendly. 10/10 all around! The lunch menu is pretty extensive, and the set menu offers generous portions. The desserts were nothing short of incredible we would have come back if we'd been here longer."
City: Osaka-Shi, Kita-Ku, 1 Chome-10-12 Shinsaibashisuji, Chuo Ward, Osaka, 542-0085, Japan
Naan, Onion, Vegetarian Menu, Garlic Naan, Halal
City: Osaka-Shi, Kita-Ku, 2 Chome-2-18 Edobori, Nishi Ward, Osaka, 550-0002, Japan
Wine, Coffee, Wi-fi, Wine Tasting, Free Wifi
City: Osaka, 1 Chome-4-15 Dotonbori, Chuo Ward, Osaka, 542-0071, Japan
Pancakes, Mixed, Vegetables, Pancake, Seating
City: Osaka, Shinsaibashi Tower Bldg 8F, Osaka, Japan, 542-0085
"Been here multiple times absolutely adore this place!! Recently, came for dinner as a work function within minutes the place was packed!!! Since it was a party we had unlimited drinks food but only for an hour. Highly recommend cactus juice, quesadilla chimichangas frozen margaritas!! Love this place will continue to support them but since it's so popular they should consider relocating to a bigger place bc the elevator situation is a bit ridiculous!!"
City: Itami, 5 Chome-15-1 Kitaitami, Itami, Hyogo 664-0831, Japan
"It's often crowded even on weekdays. The coffee is good and the food is okay. It's quite noisy on the patio as it is right under a flight path to Itami Airport."
City: Osaka-Shi, Kita-Ku, 2 Chome-7-22 Nishishinsaibashi, Chuo Ward, Osaka, 542-0086, Japan
"Certainly tanpa cela.. Located very near with dotombori district, quite easy to find. I came with family and order all type of ramen here (miso, shoyu, and spicy miso).. all delicious. So authentic. I came the following day and tried all type of rice menu (chicken rice, wagyu rice, and spicy chicken curry), and again.. all delicious.. there is no sign of which dish is recommended, because all are recommended.. Small Praying room also available.."
City: Osaka-Shi, Kita-Ku, 1 Chome-8-19 Dotonbori, Chuo Ward, Osaka, 542-0071, Japan
"Really enjoyed coffee here. The location is really strategic. Located in the middle of busy street Dotonbori and Shinsaibashi. Really easy to spot. A lot of people and also foreigners come here to take a rest after a long stroll in Osaka. Services were great, the staffs are kind-hearted, always smile. Also attached to Tsutaya, the bookstore and you can read for free while drinking starbucks."
City: Osaka, Chuo-ku, Kitakyuhoji-machi 4-2-2, Room 503 (at Hommachi Area), Osaka, Japan
Ice cream, Pizza, Drinks, Potato Salad, Green
City: Osaka, 2 Chome-13-3 Nishishinsaibashi, Chuo Ward, Osaka, 542-0086, Japan
Drinks, Menu, Cocktails, Medium, Classic
Last update: 14.11.2023