More information
QR-code link to the menu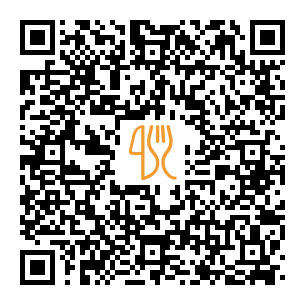 Suggested nearby restaurants.
City: Tokyo, 2 Chome-13-13 Nishiazabu, Minato, Tokyo, Japan, 106-0031
Fried chicken, Menu, Reservation, Bibimbap, Juices
City: Tokyo, 6 Chome 12-17 Ginza Chuo-ku, Tokyo, Japan, 104-0061
Menu, Reservation, Toppings, Bowl, Lunch only
City: Tokyo, Blue Building 1B, 1 Chome-1−10 Hirakawacho, Chiyoda, Tokyo, Japan, 102-0093
"Fantastic place. Casual, but really neat and clean and renovated. Easy to order gluten free (rice) noodles at the ordering machine as its a 150 yen extra button. Delicious! The staff were extremely friendly and the place was packed by the time I left at 7:15pm on a Wednesday."
City: ShinJuku, Japan, 〒160-0022 Tokyo, Shinjuku City, Shinjuku, 3 Chome−8−9 B1, 1F, 2F 新宿Qビル
"It's has a nice rustic atmosphere but we can't much about the food. I mean I order brown rice with Demi glazed sauce and salad. So you know, my Japanese girlfriend makes this dish every now and then and the reason why it is so good is because that dish is tasty and very very cheap to make. Usually it is cooked with meat so the vegan version must be even cheaper to make. This vegan dish only needs a few mushrooms, sauce and a spoonful of rice. So you can imagine my complete shock when I saw that it was over 1,000 yen. You can justify that price for the cheapest food in Japan. The taste was basically the exact same as if I made it myself. I cannot day that this restaurant was impressive. I appreciate what you do with vegan food, that's your selling point. Vegan food is difficult because you need to be careful about the ingredients but please don't forget that every restaurant has a responsibility to create and to express emotion in its food, not just to copy already established dishes with mediocrity. It is boring and basic but it is the only option for vegans in the area. Too expensive for the menu. The staff are very friendly and accommodating."
City: 東京 日本, 南青山5-7-28, 東京 日本
"Fabulous Mediterranean restaurant in the heart of Aoyama ! Great ambiance and mood. Great location and very nice area to walk around ! The food can be in tapas style or in course. Good for sharing portions. Tajine is very good as well as the sword fish ! The bread is all you can eat and the ice tea! Great for friends dinner or for date spot. Wines are great but for soft drinks I recommend you the home made ginger ale !"
City: 渋谷, Japan, 〒160-0021 Tokyo, Shinjuku City, Kabukicho, 2 Chome−46−8 新宿日章ビル 1F
Burgers, Soft drinks, Mexican dishes, Dessert, Salad
City: Tokyo, Uguisudanicho 15-10, Royal Palace Shibuya 103, Tokyo, Japan, 150-0032
"Small but very nice place. The Food was very very tasty!"
City: Tokyo, 1F, Garden City Shinagawa Gotenyama, 6-7-29 Kitashinagawa, Shinagawa-ku, 141-0001 Tokyo, Japan
Wine, Reservation, Shrimp, French, Crab
City: Chuo-ku, 5-4-6 GinzaRoyal Crystal Building 8F, Chuo-ku, Japan
"Perfect food and perfect pairing. I recommend to go with wine paring course, absolutely fantastic."
Last update: 15.11.2023