Reserve now
More information
QR-code link to the menu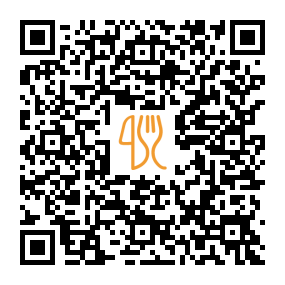 Suggested nearby restaurants.
City: Hove, 10 Upper Market St, Hove, Brighton and Hove BN3 1AS
Dinner, Parfait, Bread, Fish and Chips, Lobster
City: Lewes, 6 West Street
Vegan Options, Takeout, Seating, Highchairs Available
City: Lewes, 11 Clinton Place
"Staff of steve a very great thank you for a fantastic eating great business. eating was amasing very strongly recommended for each scandal her so far away my friends please hook up on our maws fine food facebook page"
City: Brighton and Hove, 1 Hampstead Road
"We had Sunday lunch a few weeks ago and have to say, love The Station, a real asset to the local community. We have also been for supper and events like a Pub Quiz; but back to my fave, their roasts, especially the delicious cauliflower cheese (there seems to be a secret ingredient in the cauliflower cheese for delicious extra tanginess) and roasties are smashing. Think it's one of the few places in Brighton where people of all ages feel comfortable, chat to each other, and where the team are always professional and look after every customer. Great local pub and hope businesses like this continue to be supported in a positive manner as we all work through a tricky economy! I went for drinks tonight and it was fabulous and welcoming as always. Looking forward to lunch in a few weeks again soon!"
City: Brighton and Hove, 103 St. James's Street
"Was one of the best chip shops in Brighton. Sadly it no longer is, not just a blip either, as i gave them a second chance and if anything was even more dissapointed. Stale, barely warm chips, greasy batter on the fish and surly service. So sad, previously I'd of travelled miles out of my way for this place. C'mon Jack sort it out"
City: Brighton, 53 Upper N St
"If you love pancakes, then look no further than these delicious and fluffy delights on a plate. Lovely coffee as well and child-friendly."
City: Brighton, 12 Black Lion Street, Brighton, BN11ND
Soup, Chicken, Brisket, Tea, Noodles
City: Lewes, 82 High StreetEast Sussex BN7 1XL
Steaks, Seafood, Dessert, Pizza Klein - Ø 22cm, Sushi menus
City: Brighton, 8 Trafalgar Street, Brighton, BN14EQ
Fritters, Salads, Drinks, Plain, Credit
City: Brighton, 14 East Street, Brighton, BN11HP
"Popped into What The Pitta whilst in Brighton recently for lunch and had a falafel wrap and paprika fries. The wrap was huge and stuffed full with falafel and salad and the fries were stacked high. Everything was freshly prepared and arrived quickly. We beat the rush but even when it became very busy people's orders were still coming out quickly. Great food, reasonable prices and friendly staff."
Last update: 15.11.2023