More information
QR-code link to the menu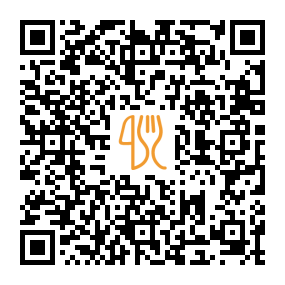 Suggested nearby restaurants.
City: Makati City Pilipinas, Dusit Thani Manila, Makati City Pilipinas, Philippines
Alcoholic Drinks, Main Dishes, Indian, Rice, Noodle
City: Quezon City, 78 Scout Gandia Street, Laging Handa, Tomas Morato, Quezon City
Sauces, Mexican dishes, Süßigkeiten, Meat, Appetizers
City: E Rodriguez Ave, 8 J. Molina Corner, E Rodriguez Ave, Marikina, Metro Manila, Philippines
"Great food and fast service Meal type: Dinner Price per person: ₱1,000–1,200 Food: 5 Service: 5 Atmosphere: 5 Recommended dishes: Laing with Liempo, Crispy Kare Kare"
City: Makati, Level 1, Greenbelt 2, Ayala Center, Greenbelt, Makati City
"Philippine cuisine restaurant in Greenbelt 2. You can select the size of the plates, so it is good for the smaller number of customers as they can enjoy many menus. S size is appropriate for 2 pax."
City: Makati, V. Corporate Center, Soliman Street, Salcedo Village, Makati City
"Super Chasu from their 'secret' menu. Very, very worth the hefty price tag. You get their chasu twice or thrice the original size, and its umami combined with the broth's own is a marvelous experience. Also please never not order their gyoza. It's one of the best in the metro. Expect a long queue every time but food and service is always worth the wait. Can't wait to try their Garlic ramen next time!"
City: Makati, Manila, ground fl, Greenbelt 3
Indian, Main Dishes, Hot drinks, Seafood, Rice
City: Makati, 106 Aguirre St, Legaspi Village, Makati, Philippines
Pizza, Toast, Süßes, Fingerfood, Spirits
City: Makati, Little Tokyo, 2277 Chino Roces Avenue, Legaspi Village, Makati City
Appetizers, Crêpevariationen, California Roll, Original Amigo-Pizza - Normal Ø 30cm, Noodle
City: Metro Manila, 5660 Don Pedro Street, Poblacion, Makati City
"Z Hostel Bar and Cafe is the resto of this nice, fairly new hostel of the same name along Don Pedro St., Poblacion. Located at the 2/F which you access through a stairway at the side of the lobby, it's a cleanly furnished, with nice touches of wood all around, and a well designed cafe. Seems the owner is either a motivation speaker or a lover of sports with all these quotes/lines on the wall. Segue: This is a sponsored Poblacion food crawl by Sriracha (the original one, by Huy Fong Foods, Inc. of CA, USA). We tried about 1-2 items on the average per place, and the menu item should contain Sriracha. Sriracha's flagship sauce is slightly sweet and only slightly spicy (about a 3-4 out of...read more"
City: Taguig City, 5 28th Street, Taguig City I-1630, Philippines
Last update: 13.11.2023