More information
QR-code link to the menu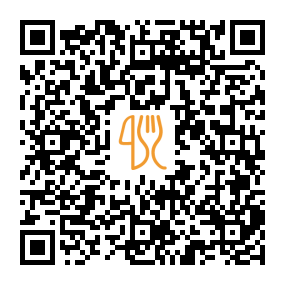 Suggested nearby restaurants.
City: Reading, 89 Mount Pleasant
Dinner, Pork, Flan, Chicken, Fruit Juices
City: South Bucks, Rectory Road
"My daughter and I visited for Saturday evening after we found the nearby hotel we were staying in was full that evening for dining. We both took the Steak Night option and had a delicious, perfectly cooked fillet steak. We were allowed to upgrade our free bottle of house wine to a nice rose for a small fee. Shared a delicious tomato and mozzarella starter. Lovely and very accommodating staff made for a very pleasant evening."
City: Henley on Thames, Station Rd, Henley-on-Thames RG9 1AZ
"It is obliged to use the very finest ingredients and will respond to what available week for week; even day by day. He told me when a supplier rings and says I have some wonderful Sicilian lemons, or I have some fantastic new spade, some saphir or wild garlic, shaun will take everything well and then decide to prepare it. he speaks of a driving passion for his courts and develops new ones. he has heard"
City: Maidenhead, High Street Cookham, Berkshire SL6 9SQ
Dinner, Risotto, Scallops, Large, Dragon
City: Reading, Aldworth, Reading I-RG8 9SE, United Kingdom
Fish, Ham, Steak, Drinks, Cheddar roll
City: Oxford, UK, High St, Bray SL6 2AQ
"If your only consideration is the price then you are missing the point. Its not just about the food which is excellent, its not just about the service which is exceptional. This is about the experience. It lasts about 4 hours and they take you on a journey to discover how your senses can enhance your experience. It's one of the best meals I have ever had. If you only treat yourself on a special occasion then this is the place to do it. cant recommend this enough. Don't hesitate get booked and be good to yourself."
City: Basingstoke and Deane, Reading Road
"I don't like being asked for a tip, especially when there is already a service charge and we had only popped in for a sandwich."
City: Reading, 26 The ForburyRG1 3EJ
"Pros: Nice ambience, plenty of room with lots of space between tables so felt safe, great aircon during this recent hot weather and excellent attentive staff. The caprese starter I had was good and the vege burger delicious. Cons: Reduced menu during COVID not updated on website staff were apologetic and removed the parking charge as a goodwill gesture. We came for a specific dish which wasn't available. Pricing wise a little too expensive. Not clear on website you have to pay for parking"
Cakes, Tea, Menu, Dessert, American
City: Reading, 1-5 King St
"This restaurant must be one of my favorite restaurants. I was both in the marlow and reading areas. Yesterday I went to reading the birthday of my mother. I ordered my favorite start and main course, which is always in front of location. scotch eggs to begin and then scampi and chips for pornstars who both die, and I was in absolute heaven last night especially after losing over 2. so the meal was so good that wait. at a point in the evening I asked a male worker where the women were and if he could lead me (I didn't know that I was visually impaired) but bless him, he got his poor out so that I could hold on him and he led me to the disabled toilets. He was so beautiful and I felt so comfortable with him, so please let him know this reading staff when he was a real sweeter, such a gentleman. he had a little conversation with me when he led me to the toilets and he said he recognized me from the time he was. he had black hairs, glasses and a little bart, which I think, at least, please, this message to him. Top food and top staff. ohh and the live music was also amazing. I will definitely return"
Last update: 15.11.2023