Reserve now
The average review of 4.4 shows that the guests have been very satisfied with the Shining Sand Beach Resort so far.
More information
Reservations can be made at this eatery over the phone, phone number: (+91)7300002431.
On the website of the establishment shiningsandbeachresortgoa.com, it might be possible to place an order for dishes.
QR-code link to the menu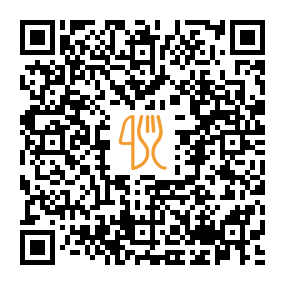 This restaurant offers
Suggested nearby restaurants.
City: Serula, Chogm Road, Alto-Porvorim 403521, India
Indian, Shrimps, Sushi menus, Spirits, Pasta
City: Panaji, Panaji, India
Ribs, Garlic, Butter, Views, View
City: Anjuna, Small Vagator Beach, Ozran Anjuna | Near Anjuna Police Station, Vagator 403509, India
Wine, Beer, Reservation, Combination, View
City: Candolim, Lighthouse Road | Near Vivanta by Taj Fort Aguada, Sinquerim, Sinquerim 403515, India
Pizza, Spirits, Extras, Chicken, Seafood
City: Chicalim, 39 Vasco Cortalim Road | Sancoale, Vasco da Gama 403801, India
Fries, Pub, French Fries, Vegetarian, Mutton Biryani
City: Bilgi, House No, 64, Chogm Rd, Porvorim, Sangolda, Goa 403511, India
Pizza, Margaritas, Dessert, Special, Seating
City: Vasco, Floor Gomes Road Near Muncipal Garden | Opposite Indian Overseas Bank, Vasco Da Gama, Vasco da Gama 403802, India
Pizza, Indian, Noodle, Seafood, Dessert
City: Vāsco Da Gāma, Chogm Rd, Porvorim, Alto Porvorim, Sangolda, Goa 403501, India
"A great place to spend time, while in Goa. Be it families, group of friends or solo. Have been there couple of times and a lot of times to the restaurant situated in the place. The food is great, the rooms are comfortable and the service is a bit slow, but I guess that is because of the laid back nature of the city, in general. If you'd like to stay away from the extremely busy beach life and have a taste of the city side of Goa (Porvorim), then this is the place for you. They offer taxis as well, which you'd have to bargain for (not very easy). If you're in for a business trip, this is the place for you in that area. They have plenty of parking space and great music too!"
City: Panaji, The Black Seep Bistro 1st Floor, Villa Braganca, Dr Braganza Pereira Rd, Above Fab India Store, Panaji, Goa 403001, India
"All time go to place for Basque Cheesecake and Stroganoff"
City: Vasco, Duttraya Deshpande Road | Hotel Annapurna, Beside Syndicate Bank, Vasco Da Gama, Vasco da Gama 403802, India
Vegetarian, Normal, Vegetable, Seating, Vegan Options
Last update: 15.11.2023