More information
QR-code link to the menu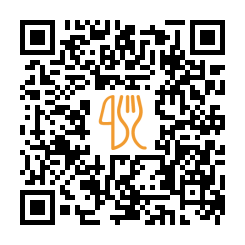 Suggested nearby restaurants.
City: Inderoey, Nergata 13, 7670 Inderøy, Norway
"Super veinable mat layering in home-cose style. Tommy is a great vert. The place is mostly full for Sunday dinners."
City: Steinkjer, Kongens Gate 34, 7713 Steinkjer, Norway
Burgers, Vegetable pizza, Spicy, Crispy, View
City: Norge, Steinkjervegen 1207, 7710 Sparbu
"Ok Burger at this place but no fastfood joint. And if you want ketchup on your fries that will cost you 4 NOK extra"
City: Steinkjer, Kongens Gate 15, 7715 Steinkjer, Norway
Meat, Sauce, Mixed, Bread, Folar
City: Steinkjer, Kongens Gate 37, Steinkjer, Norway
"Hotel location is in a quiet area.. their hotel next to waterfall. And it very relax to hear the sound of water whole night. Food was really good. Rooms: 5 Service: 4 Location: 4 Hotel highlights: Luxury, Great view, Quiet"
City: Steinkjer, Sjøfartsgata 2, 7714 Steinkjer, Norway
"Jeg drar hit minst en gang i uka, prisene er veldig brae og de ansatte er skikkelig hyggelig. Jeg kan gå opp til kassa å si det vanelige å de vet allerede hva jeg skal ha. Lokale er ganske bra i tillegg og det er veldig fint der. Fra når du bestiller til når maten er ferdig tar aldri mer en 5 minutter. Anbefaler virkelig å dra dit. Laster opp bilder neste uke."
City: Steinkjer, Molovegen 9, 7725 Steinkjer, Norway
"We travelled for quite sometime looking forward to have a nice outdoor sushi meal at Steinkjer but was turned away from an empty restaurant by the waitress claiming that they are full. As a cycling tourist passing through this town, it was our biggest disappointment and felt quite unwelcomed upon our arrival so lost the appetite the moment we arrived..."
City: Steinkjer, Kongens Gate 37, 7713 Steinkjer, Norway
"Great burger, great service, great student prices and a good selection of handmade beer."
City: Steinkjer, Sjøfartsgata 2, 7714 Steinkjer, Norway
Friendly staff, Chicken, Nigiri, Wi-fi, Chicken sushi
City: Steinkjer, Strandvegen 21A, 7713 Steinkjer, Norway
"The pizza was good, kind of lacking because it barely had any topping, but it was tasteful. The restaurant was not clean, there was a foul smell, and there were pieces of mushed food on the floor. We arrived at a dirty table because there were no other available tables. The table was not cleaned, and there were several spills from coffee and what looked like chocolate milk on the table. This restaurant is okay, good food, and though it's lacking, hygiene wasn't that bad. Overall worth checking out, though personally it's not my first choice, I wouldn't hesitate to come here if the other food places were closed or filled with people."
Last update: 14.11.2023