More information
QR-code link to the menu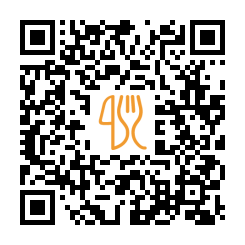 Suggested nearby restaurants.
City: Jaervenpaeae, Sibeliuksenkatu 5, 04400 Järvenpää, Finland
"Really cosy restaurant that has friendly staff. Best dishes I ate were the catch of the day and deep fried chicken from the starters. Burger and octopus were decent, thus only four stars. Going again for sure!"
City: Nurmijaervi, Riffikatu 1, 04420 Järvenpää, Finland
Cheese, Fries, Hamburger, Bacon, Special
City: Nurmijaervi, Keskustie 5, 01900 Nurmijärvi, Finland
"Type of meal: Dinner Food: 5 Service: 5 Ambience: 4 Recommended dishes: Grillipihvi Parking Lots of parking Parking Free parking"
City: Helsinki, Pakilantie 82, Helsinki I-660, Finland
Lunch, Kebabs, Drinks, Salad, Duqqa
City: Jaervenpaeae, Helsingintie 13, FI-04400 Järvenpää, Finland
Non alcoholic drinks, Hot drinks, Sushi menus, Sonstiges, Thai specialties*
City: Jaervenpaeae, Wärtsilänkatu 52, FI-04410 Järvenpää, Finland
"Of all the pizza bars in Järvenpää, this one has dirty-delicious pan pizzas and decent atmosphere"
City: Vantaa, Peltolantie 2, 01300 Vantaa, Finland
Beer, Burgers, Drinks, Club, Entry Fee
City: Vantaa Suomi, Helsinki-Vantaan Lentoasema Schengen-alue, Portti 22, Lentoasemantie, 01530 Vantaa, Finland
Chicken, Drinks, Tonic, Special, Aperol
City: Vantaa, Kauppakeskus Myyrmanni, Iskoskuja 3 B 45, 01600 Vantaa, Finland
"Jees mesta, hyvät ruoat"
City: Klaukkala, Seurantie 1, 01800 Nurmijärvi, Finland
"Been over 20 times in this restaurant. The food is absolutely delicious. Friendly service and friendly stuff. The dishes are super tasty and a wide selection of different dishes to order. The Naan breads are particularly warm and tasty. I'm in the kitchen and saw the Tandoori oven, super cool. Very recommended restaurant with a good food and a friendly service. Good food for money."
Last update: 04.11.2023