Reserve now
Based on the average review of 4.2, the Laguna Anjuna is definitely worth a visit.
This is a great place with great design and landscaping. The lush greens and the pool in the greens here will provide a secluded stay from the rest of the busy...
read more
We had a great time at Laguna Anjuna. Will be happy to visit again. 1. Rooms are very spacious and well decorated. We took 3 two-bed cottages. 2. Bathrooms are...
read more
More information
At this eatery you can simply call the phone number (+91)9011071945 to make reservations.
You might be able to order food on the webpage of the restaurant lagunaanjuna.com.
QR-code link to the menu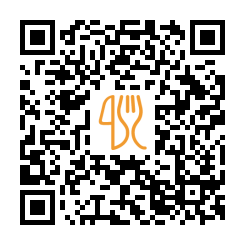 This restaurant offers
Suggested nearby restaurants.
City: Serula (near Taleigao), Chogm Road, Alto-Porvorim 403521, India, Serula
Takeout, Reservations, Seating, Live Music
City: Panaji (near Taleigao), Panaji, India
"Beautiful resort with a great menu. The food quality was top-notch. The views are mesmerising and the beautiful songs being played in the background adds to the aura. Sufficient parking-lot and all in all, a very well-planned restaurant. Super-friendly staff too. Would definitely recommend to try out when in Goa."
City: Panaji (near Taleigao), The Black Seep Bistro 1st Floor, Villa Braganca, Dr Braganza Pereira Rd, Above Fab India Store, Panaji, Goa 403001, India
Prawns, Chicken, Churros, Menu, Mac and Cheese
City: Anjuna (near Taleigao), Small Vagator Beach, Ozran Anjuna | Near Anjuna Police Station, Vagator 403509, India
Wheelchair Accessible, Romantic, Families with children, Vegan Options
City: Vasco (near Taleigao), Duttraya Deshpande Road | Hotel Annapurna, Beside Syndicate Bank, Vasco Da Gama, Vasco da Gama 403802, India
Vegan, Special, Onion, Puri, View
Last update: 15.11.2023