More information
QR-code link to the menu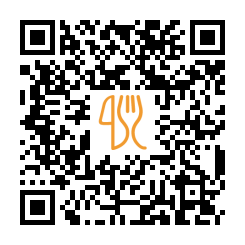 Suggested nearby restaurants.
City: Oldham, 50 Huddersfield Road
Fish, Rice, Curry, Vegetables, Peas
City: Kirklees, 1A Bolster Moor Road
"The Yorkshire pudding with beef and onion was delicious but I'd have preferred less meat and some vegetables with it. A little disappointed that our table wasn't cleared once we'd finished eating. There were staff available to do this as not too busy. Would definitely visit again though. The farm shop itself was very nice and the staff there were very helpful."
City: Calderdale, 37-39 Broad Street
"Our first time here. What a great night. We all went for the chefs choice and we weren't disappointed. 4 starters and 4 main courses, all perfect. Every sauce was just lovely. It's such a happy place to go. The ambiance is great and Ms Pajaree comes out and talks to everybody. We'll definately be going again"
City: Thornton, The Bronte Birthplace 72-74 Market Street, Thornton I-BD13 3HF, United Kingdom
"A varied selection of drinks and snacks set in cosy historic surroundings. Great attention to detail on all areas of presentation!"
City: United Kingdom, United Kingdom, United Kingdom
"Nice food nice staff very cosey on a evening would recommend"
City: Oldham, 13 Elliott Street
"A very nice bar and restaurant. My daughter and some friends had been the Sunday before and recommended it so we booked it for my birthday, Sunday 20th. Originally booked for 16/17 people, but changed to 19 last minute, no problem. Staff were very helpful and friendly, meals were good and very reasonably priced. So booked Fri 25th for our daughters leaving party, again 19 people, once again another good meal, reasonably priced."
City: Leeds, 61 Queen Street
Drinks, Cash Only, Madras, Balti, Halal
City: Wakefield, The Bull Ring
"We booked in at the Grill Pit on a Sunday afternoon (05/03/2023 after hearing from others that it was good for gluten free food. My husband has Coeliac disease and therefore gluten free food is a necessity for him, rather than a lifestyle choice. He had already contacted the Grill Pit beforehand and was happy that they understood cross-contamination and took gluten free food allergies seriously. Upon arriving we were greeted by the very friendly and likeable Sam who made us feel right at home and got us some drinks while we looked at the rather extensive menu. My husband went for the GF piggy back bird and the fully loaded GF rodeo fries which he reliably informed me were fantastic (I wouldn 't know, he wouldn 't let me near them! . If it tasted anywhere as good as my choice, I can see why he was so reluctant to let me try. My choice was a 'normal ' Sweet Caroline burger (without cheese cos I 'm fussy and also a portion of Rodeo fries but also without cheese. I also enjoyed two cocktails for £12, Long Island Iced Teas and VERY well made : My husband had no after effects from eating at the Grill Pit which is always the true test for a Coeliac. Overall, a lovely experience with great food and a really welcoming and helpful staff member. I would recommend to others eating here whether you have Coeliac disease or not."
Last update: 15.11.2023