More information
QR-code link to the menu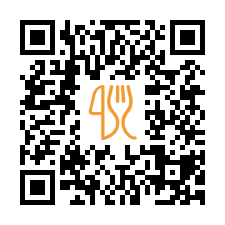 Suggested nearby restaurants.
City: Siggerud, Enebakkveien 625, 1404 Siggerud
"Rooms: 3 Service: 5 Location: 4 Hotel highlights: Quiet"
City: Vestby, Senterveien 6, 1540 Vestby, Norway
"Slow and not so hygienic that they should expect from an average burger king. all in all no good feeling."
City: Sofiemyr, Sønsterudveien 32, 1412 Sofiemyr, Norway
Meat, Burgers, Cheeseburgers, Sauce, Lager
City: Tofte, Østre Strandvei 4A, 3482 Tofte, Norway
Ice cream, Toasts, Pizza, Burgers, Shrimp
City: Ski, Parkaksen 5, 1400 Ski, Norway
Takeaway, Poultry, Fried chicken, Water, Mixed
City: Droebak, Torget 1, 1440 Drøbak, Norway
Pizza, Vegetarian, Special, Toppings, Cajun Chicken
City: Vestby, Senterveien 6, 1540 Vestby, Norway
Hot drinks, Seafood, Al Forno*, 10 most popular, Main Course
City: Nesodden, Hellvikalleen 60, 1459 Ursvik, Norway
City: Nesoddtangen, Kapellveien 84, 1452 Nesoddtangen, Norway
Bowl, Mushroom, Vegan Burger, Vegan Options, Wheelchair
City: Ski, Jernbaneveien 10, 1400 Ski, Norway
"Might be most popular in Norway, but I rather eat frozen pizza from kiwi.... It's big but tasteless... Not even close to any other franchises like Papa johns... Pepe not even trying to make pizza look eatable.... Service: Take out Meal type: Dinner Food: 2 Service: 3 Atmosphere: 3"
Last update: 06.11.2023