More information
Reservations can be made at this eatery over the phone, number: (+1)9614952252.
QR-code link to the menu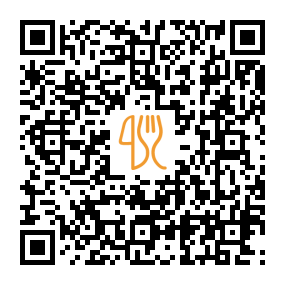 Suggested nearby restaurants.
City: Tobuan, Poblation East 65, Sual, Luzon 2403, Philippines
"Large place to get after a long cycle, waterfront, with acoustic band, timing a moonlight serenade"
City: San Pablo, Marcos Avenue | SSS Building, Alaminos City, Luzon 2404, Philippines
"We went here looking for a place to hang-out and so happy we did! Their Wifi connection is fast! The place is warm and cozy. The staff are friendly and nice.I particularly like their Matcha Frappe and Oreo Cheesecake. Will come back again if ever I am in town."
City: Lucap, Lucap, Alaminos City, Luzon, Philippines
"Great selection of food but the service is quite slow (might be because of the number of guests that night) great ambiance and good venue"
City: Pangasinan, 2F Empring And Lily's Commercial Bldg. San Jose Crossing Bani, Pangasinan, 2407 Bani, Philippines
"Great and affordable food. will definitely order again"
City: Banog, National rd. San Vicente, Alaminos City, Luzon, Philippines
"The only reason we went to this place was because it was recommended by a friend who lives in Alaminos. It is one of the worst restaurants in the Philippines I have ever been to. Most of the staff is unfriendly and the food is just really horrible, I wonder why would my friend recommend this restaurant to us. First of all, almost all of the staff are unfriendly, there was one petite girl though who was very accommodating but I forgot her name, unfortunately we didn't get her name. The waitress who asked for our order was almost forcing us to order one of their dishes when we asked about it despite us telling them no. When our orders came in very late, we were surprised to find out that she still punched in the order and served us the dish that we declined to order, just wow. It would have been ok if the food tasted great but it was really plain and horrible. The dishes tasted like it will only be a few hours before it becomes spoiled. It was the most disappointing and horrible restaurant I have ever been to and I have been to a lot all over the Philippines. I also don't think this is somewhere you'll take your kids to for dinner. There was a live band dinner with a very lewd mouthed host who keeps asking clients for tips and throwing rude and obscene jokes. The place looks promising, but the staff and food is just not something you'll be willing to spend your money on if you want your money's worth. I suggest you go someplace else like in Lucap where the good restaurants and views are. Stay away from this place."
City: Alaminos, Ground Floor, Nepomall | Quezon Avenue, Alaminos City, Luzon, Philippines
"Wherever i go in Alaminos i m always looking for nice fast food, but since i saw the chowking reopen again i m eating there almost every lunchtime. However today March 07 there is a member of staff who provided some questionable service. When I asked him a glass of free water he served the water at the top of the wall behind my chair instead of on my table. .When i asked the manager who served the water he said ''Hindi ko alam'' (I don't know) to which I replied he should! Then all they said was sorry but I got the impression they use 'sorry' as a way to handle all complaints, and then just move on to the next customer. When a guest has a comment the management is supposed to handle this serious, this way of handling made me feel worse than the issue that happened in the first place."
City: Candoni, 4R72+MHM, Rizal St, Agno, Pangasinan, Philippines
"Faster and friendly service"
City: Alaminos, Poblacion, Alaminos, 2404 Pangasinan, Philippines
"Good food, clean restrooms and kubo is always full because people chose to eat here than the other restaurants. highly recommended. friendly staff"
City: Anda, Camero St. Poblacion, 2405Philippines
Last update: 13.11.2023