More information
Reservations can be made at this restaurant over the phone, number: (+44)1924891372.
QR-code link to the menu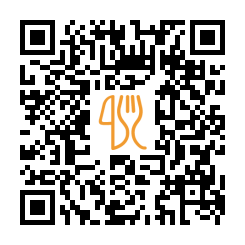 Suggested nearby restaurants.
City: Leeds, 41-43 Commercial Road
Tortellini, Salmon, Prawn, Chocolate cake, Kids
City: Leeds, Bulgogi Grill
"Such a fantastic place! they wanted to come a long time ago and it was not disappointed! fantastic eating and a fun culinary experience for the whole family, will definitely return!"
City: Leeds, 283 Roundhay Road
Takeout, Seating, Highchairs Available, Wheelchair Accessible
City: Wakefield, Mauds Yard
"Love visiting DJs, always so friendly ,efficient and helpful. The food is excellent and the cakes are absolutely beautiful. Would definitely recommend going."
City: Barnsley, 165 Racecommon Road
Vegetarian Friendly, Outdoor Seating, Street Parking, Cash only
City: Leeds, 12 Bridge Road, Kirkstall
Ham, Chicken wings, Chips, Broccoli, Gluten Free Options
City: Leeds, 31A Harrogate Road
"Excellent , good atmosphere, brilliant service and parking no issue at all. I strongly recommend this venue to both artists and those seeing a enjoying night out. M Rayworth"
City: Monk Fryston United Kingdom, 75 Main Street, Monk Fryston United Kingdom, United Kingdom
"We were already before, visited again with 3 of our children. the personal was pleasant and attentive at the arrival, we bought our drinks, ordered our food and sat in the garden while the children played until our food came. we didn't have to wait long. eating was all very well presented with good value for money! I had steakcake and maic, the meat was lean and tender with delicious gravure and perfect shortcrust pie lid. veg and maic perfect. my partner had a kronburger, he loves large portions and he was full of after eating! the children also eat generously, all three enjoyed their eating. really nice meals, price-quality ratio, great employees, we will continue to visit for family dinner!"
Chicken, Karaoke, Turkey, Gravy, Seating
Last update: 14.11.2023