The average rating of this establishment is 4.8, which means that the カナンカフェ is extremely well seen by its guests.
More information
Reservations can be made at this restaurant by phone, number: +819053400040.
QR-code link to the menu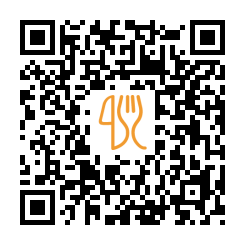 Suggested nearby restaurants.
City: Tokushima, 2 Chome-38 Tomidamachi, Tokushima, Japan, 770-0915
"Vegetarian and vegan friendly. Got Mexican rolls with jalapenos and would absolutely recommend. The owner was really friendly and very good about suggesting stuff I could eat."
City: Naruto, Matsushima-372 Muyacho Kurosaki, Naruto, Tokushima 772-0001, Japan
On this site, you can find the complete menu of Marugame from Naruto. Currently, there are 1 meals and drinks up for grabs. For changing offers, please contact the owner of the restaurant directly. You can also contact them through their website.
City: Yoshinogawa, Japan, 〒776-0001 Tokushima, Yoshinogawa, Kamojimacho Ushishima, 字 市瀬790-8
As soon as we have a meal plan for Komeda's Coffee from Yoshinogawa, we will publish it here. In the meantime, feel free to take a look at the menus in the surrounding area. Or help us by uploading a photo of the menu here.
City: Tokushima, Kaminagatani-81-3 Hachimancho, Tokushima, 770-8070, Japan
Burgers, Omelettes, Miso, Vegetable, View
City: Naruto, Higashihama-34-24 Muyacho Minamihama, Naruto, Tokushima 772-0003, Japan
"It is a ramen shop with a red logo, and a retro feeling is good because Tokushima's head office was founded in66, so it is a very familiar ramen shop that is located in the back side of the main building. After a long time visiting the Naruto shop, you can purchase it with a ticket machine and bring it to you. The main store is a style where the wrenge is on top of the cup, Naruto, the wrenge was placed on the table 彡 From the menu, I chose a simple ramen. Because of the meat and eggs, the mentor is topping, and the main shop and the naruto are history, but the sanitary side is both wonderful o o o o In the ramen, I thought. A little lol laughed brownラーメンoodles, and pork rose 2 slices, negi. The mentor is not one, so the impression of the ramen is the impression of the ramen, the sweet soup is the Naruto is a milder? It is easy to eat, and the amount is low, so the感inity is very lively."
City: Tokushima, 2-11-2, Tokushima, Japan, 770-0833
"Beautiful smoothies with soy milk and vegan options for meals."
City: Tokushima, Japan, 〒770-0932 Tokushima, Nakanocho, 1 Chome−28
"A variety of cocktails using rum. Even if you drink not as the menu, you can arrange it if you tell your taste. From 700 to 800 yen, you can take a leisurely drink by yourself, and you can enjoy drinking in a variety of ways."
Last update: 14.11.2023