Reserve now
Based on the average rating of 4.2, the Coop Obs! is definitely worth a visit.
More information
On the homepage of the local spot obs.no, there could be the option to place an order for food.
QR-code link to the menu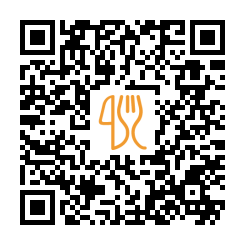 Suggested nearby restaurants.
City: Bergen, Nedre Fjellsmauet 2, 5018 Bergen, Norway
Vegetarian dishes, Fresh Juices, Non alcoholic drinks, Spirits, Little things
City: Bergen Norge, Nygårdsgaten 2A, 5015 Bergen, Norway
Beer, Pub, Drinks, Large, Nightlife
City: Bergen Norge, Neumanns Gate 18, 5015 Bergen, Norway
Beer, Cocktail, Pub, Drinks, Guinness
City: Bergen Norge, Sparebanksgaten 4, 5017 Bergen, Norway
"Highly recommended! Looks like a place where locals go! We ordered a Hansa beer and decided to have it in a beer garten as the weather was in our favor."
City: Bergen, C. Sundts Gate 50, 5004 Bergen, Norway
"Really great place to visit. The bar is small, but the ice cream interior is impressive and beautiful. Very interesting experience. They give visitors warm ponchos and gloves. The staff is very polite and helpful. It was brilliant to enjoy the drink while sitting on the ice throne:"
City: Bergen, Vaskerelven 14, 5014 Bergen, Norway
"This is a big small place, we went here on the basis of our recommendation and were so impressed. excellent eating, good selection of beer in a relaxing atmosphere. will go again next time."
City: Bergen, Skostredet 9A, 5017 Bergen, Norway
"A colleague and I had a wonderful lunch at the restaurant Villani Skostredet in Bergen, Norway. I ordered a Chiatta pizza and my lunch companion had the Calamari. Both dishes were excellent. The real oven taste came through with the pizza. The service and wine list were both excellent. This is an excellent restaurant to visit beautiful mountains during your excursions."
City: Bergen, Fjøsangerveien 30, 5054 Bergen, Norway
Pub, Crispy, Sweet Potato, Sweet Potato Fries, Seating
City: Bergen, Kokstadvegen 10, 5257 Kokstad, Norway
Meat, Baguette, Burgers, Taro, Crispy
City: Bergen, Kaigaten 20, 5016 Bergen, Norway
Fries, Lasagna, Menu, White fish, Tiradito
Last update: 11.11.2023