Reserve now
Based on the average evaluation of 4.2, the Teppanyaki Grow Ueno is definitely worth a visit.
More information
Reservations can be made at this restaurant by phone, telephone number: +81356881449.
You might be able to place an order for dishes on the site of the restaurant grow-ueno.com.
QR-code link to the menu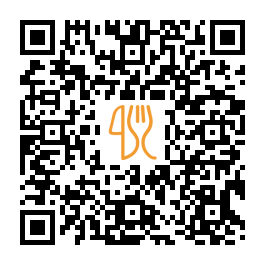 This restaurant offers
Suggested nearby restaurants.
City: Tokyo, 2-34-4 Minamiotsuka, Toshima-ku, 170-0005 Tokyo, Japan
"Good ramen. Unique flavor profile and great noodles. Worth the line up? That's subjective and I'd say no. It was not worth the 95 minute wait. Lined up 1 hour/15 minutes before opening and made it within the first seating. Got my meal 20 minutes after ordering. Very rigid line system with no flexibility if someone needs to use the restroom. I wouldn't come here with children or groups unless every party is present and ready to wait the full time. No exceptions. The gentleman who did the line count and the one you'll interact with most, was rude and pushy. He didn't guide me to my seat, rather rushed me and told me to hurry and sit down. In the process of rushing to sit down, I dropped my money, some of which was not recovered due to it being hard to reach and limited mobility. For that reason alone, I will not return. Other interactions with this same employee were horrid as well. He's a liability to the brand in my opinion. You have guests lining up for hours, the least you can do is exhibit some kindness and grace towards them. There was no greetings from the staff upon entry or exit. No Japanese hospitality, maybe due to this being mainly a tourist trap and the belief that customers will come no matter what? I order the tantanmen along with the chicken dumplings. The ramen was good but the dumplings ended up being my absolute favorite. If they're available, you must order them. Most people will wait at least 80 minutes (more like 2-3 hours) to eat here and in a place like Japan, where stellar ramen is of abundance, I don't think you're valuing your time (of which is limited in this life) by waiting hours for ramen. Good food no doubt but I wouldn't recommend this to anyone. If you're a hype beast, go for it!"
City: Tokyo, Chiyodaku Sotokanda 3-11-6, Tokyo, Japan, 101-0021
"Happy Cow says I can't give 5 stars to a place that's not fully vegan. The vegan ramen here is worth 5 stars in my opinion. Filling, scrumptious, comes with a tray of many ingredients you can add. The meat substitute was amazing. 2 bowls for $17 USD."
City: Tokyo, 2 Chome-13-13 Nishiazabu, Minato, Tokyo, Japan, 106-0031
Fried chicken, Menu, Reservation, Bibimbap, Juices
City: Tokyo, 6 Chome 12-17 Ginza Chuo-ku, Tokyo, Japan, 104-0061
Menu, Reservation, Toppings, Bowl, Lunch only
City: Tokyo, Blue Building 1B, 1 Chome-1−10 Hirakawacho, Chiyoda, Tokyo, Japan, 102-0093
"Fantastic place. Casual, but really neat and clean and renovated. Easy to order gluten free (rice) noodles at the ordering machine as its a 150 yen extra button. Delicious! The staff were extremely friendly and the place was packed by the time I left at 7:15pm on a Wednesday."
Last update: 14.11.2023