Reserve now
Based on the average evaluation of 4.4, the Bhanwarilal is definitely worth a visit.
Sweet dishes were heaven .. Anuradha Bangali sweet must try item . They have raised the standard of the shop very high but management is not upto the mark Snack...
read more
The place is very well-known for the sweets and breakfast. Started dine in and now serving full meals in air conditioned seating. It has a huge parking space. S...
read more
More information
You can also simply call the telephone number (+91)7324276163 to request your reservation.
On the website of the local spot bhanwarilalmithaiwala.com, it might be possible to order food.
QR-code link to the menu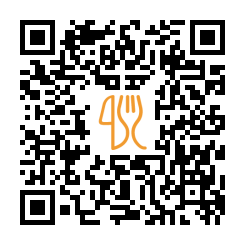 This restaurant offers
Suggested nearby restaurants.
City: Indore (near Depālpur), RNT Marg | Shreemaya Annexe, Indore 452001, India
Toasts, Rice, Brownies, Fruit, Masala Dosa
City: Indore (near Depālpur), Opposite Bharat Petrol Pump, Pigdamber, Rau, Indore, Madhya Pradesh 453331, India
"Loved this place alot classy crowds service was very nice, staffs are so polite and well groomed they meet and greet you before and after serving the food yes prices are lil bit high but one thing is missing that one thing is picture spot as every one love to click there picture wt places they visit so i suggest you to install a Backdrop with mud oven branding these will help you in visual marketing also."
City: Indore (near Depālpur), 44- B, Bhawar Kuan Square, Bhawar Kuan, Indore, India
"Gyani ji ka dhaba had humble beginnings and with time they are now a proper restaurant with option to sit on roof top with live music. It is near to the university which makes it popular with students. You can also see families here. Food is average in taste and cost is at par to a mid range restaurant. This does needs improvement in the hospitality area, the attenders need to be more agile and responsive. A bit of improvement in food taste would go a long way. In all if you are looking for mid range restaurant to feed a large group it may be one of the option."
City: Indore (near Depālpur), The Mark Building, 6th Floor, Saket Square, Anand Bazar Corner, Madhya Pradesh 452001, India, Indore
"Recently visited there with a group of 15... What a pathetic experience, except the ambience I hardly can seen any positive point from the services to food. The service was very slow, had to call multiple times for our food and remind about our orders which was still delayed well, taste was OK, but the services offered destroyed our minds. Even payment option mentioned was cards accepted but at time of payment there was no acceptance of card payment, no manager, no authority... Displeased"
Last update: 15.11.2023