The average evaluation for Caffe Rouge is 4.4, which means that the customers have a very high opinion of this restaurant.
More information
QR-code link to the menu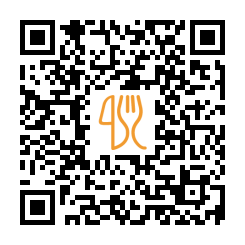 Suggested nearby restaurants.
City: Eger, Eger Érsek Utca 14, Dobó István Tér Sarok, 3300 Hungary
Dessert, Omelette, Soft drinks, Little things, Non alcoholic drinks
City: Eger, Fazola Henrik U. 1, Eger, Hungary
"Service: Delivery Meal type: Dinner Food: 5 Service: 5 Atmosphere: 5"
City: Eger, Bajcsy-Zsilinszky Endre 21, Eger, Hungary
Risotto, Duck, Menu, Bowl, Cheese Sauce
City: Eger, Eger, Tinódi Sebestyén Tér 4, Eger, Hungary
Dessert, Beef dishes, Schnitzel*, Pizza, Pasta
City: Eger, Csákány U. 1, Eger, Hungary
"Food: 5 Service: 1 Atmosphere: 2"
City: Eger, Tinódi Sebestyén Tér 4., Eger I-3300, Hungary
"We have been to the Macs several times. Let's say that we were 90% satisfied with almost everything. Last week, however, it was a little disappointing that if you arrived at 17:45 on a weekday (without a reservation), they could no longer give you a table on the terrace because they were supposed to be full from 19:00 due to reservations. We said that we would easily finish in 1 hour, as we only wanted to eat one main course each. We don't have much time left. Nevertheless, they shunned us. Let me tell you, the terrace was completely empty at this moment, inside for approx. if you sat at three tables! We went to another restaurant, and when we walked back to our car a little after 19:00, we went straight inside. A couple was sitting at a table on the terrace. It was the expected full house... To be honest, it was very bad and disappointing! The food is 4 stars because I have only been disappointed once so far. I didn't get the same quality from that food as I did a few months before. This is a previous experience. The service and atmosphere are 1 star because of the above."
City: Dormand, Dózsa György út 1-3, Dormánd, Hungary
Wifi, Parking, Takeout, Wheelchair Accessible
City: Noszvaj, Sikfőkút út 32, Noszvaj, Hungary
Drinks, Water, Buffalo, Traditional, The Classic
Last update: 30.10.2023