Reserve now
The average evaluation for Madres is 4.3, which means that the visitors have a very high opinion of this place.
More information
You can also simply call the phone number +380950941145 to request your reservation.
On the homepage of the restaurant objor.com, you can potentially order dishes.
QR-code link to the menu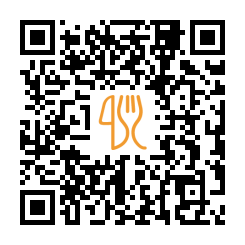 Suggested nearby restaurants.
City: Nikopol', Mykytyns'ka St, 40/1, Nikopol', Ukraine
"Nice quiet place. You can eat deliciously and just drink cocoa (and not only on a cold day. Service: Dine in Meal type: Other"
City: Nikopol', Pliazhnyi Ln, 18, Nikopol', Ukraine
Breakfast, Cosy atmosphere, Pancakes, Parkin, Green
City: Enerhodar, Pridniprjvsra Snreet, Enerhodar, Ukraine
Friendly staff, Soup, Cosy atmosphere, Duck, Poke bowl
City: Kam'yanka-Dniprovs'ka, Tsentralna Vulytsia, 77, Kam'yanka-Dniprovs'ka, Ukraine
Meat, Pizza, Cosy atmosphere, Birthday party, Shawarma
City: Enerhodar, Ukrainska St, 8, Enerhodar, Zaporizhia Oblast, Ukraine, 71500
We might have the meal plan of Сакура from Enerhodar in the photos. A list of the dishes and drinks can be found further down. Are you currently at Сакура or planning a visit? Help us by uploading an overview of the dishes and drinks here.
City: Marhanets', вулиця Єдності, 52, Marhanets', Ukraine
"Very bad. They put peanuts in the sea pizza, even though it wasn't on the menu. On the real question of the "sharleys"? On a scale of 1 to 10. It's a scale. ♪"
Last update: 08.11.2023