Reserve now
The average evaluation of 3.8 shows that Traktyr Vezha so far has satisfied the most of its guests.
Кухня классная, официантка очень плохая и не культурная, матерится на поситителей, бармен очень классный
read more
Цены в меню не соответствуеют действительности,пиццу ждали 40 мин.,которую так и не принесли,просто за нее забыли и даже не изменились,вообщем не рекомендую
read more
More information
You can also simply ring the number +380613960001 to request your reservation.
On the site of the establishment vk.com, there could be the option to order meals.
QR-code link to the menu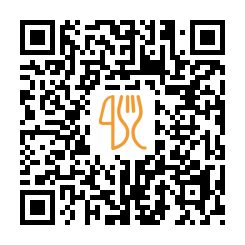 Suggested nearby restaurants.
City: Nikopol' (near Enerhodar), Mykytyns'ka St, 40/1, Nikopol', Ukraine, 53211
Beer, Pizza, Tea, Carbonara, Crispy
City: Nikopol' (near Enerhodar), Stanyslavs'koho St, 1А, Nikopol', Ukraine, 53200
"The place has been depressed. It's not the first time the pizza's done, it's the cold in the test. There's a lot of knuckle in the pizza, don't you think you can fry a pizza properly so that you don't get a life out of it? And in the sea, there was a piece of pancir toast from the sink. Thank God it didn't get in the throat! Caracity and irresponsibility. I'm stopping here. I don't recommend it."
City: Nikopol' (near Enerhodar), Trubnykiv Ave, 14, Nikopol', Ukraine, 53200
Friendly staff, Pizza, Poultry, Cosy atmosphere, Mille Feuille
City: Nikopol' (near Enerhodar), Pliazhnyi Ln, 18, Nikopol', Ukraine, 53200
Coffee, Cosy atmosphere, Parkin, Water, Green
City: Nikopol' (near Enerhodar), Vulytsya Elektrometalurhiv, 1б, Nikopol', Ukraine, 53200
Spaghetti, Salads, Steaks, Rolls, Bouilli
Last update: 08.11.2023