Reserve now
Most of the customers of the Ramen Yokozuna Gifu were very satisfied with the visit, the average rating is 3.7.
チェーン店舗なので安定した品質で良いと思います。スタッフさんも良く動いているので好印象です。店舗もキレイで良いですね。 普通の評価とした理由は駐車場。メチャ狭い...
read more
ラーメン横綱 岐阜店 彩ラーメン+日替わり丼 京都発祥の屋台が50年で全国展開のラーメン店 醤油ベースの懐かしさが感じる味 また、国産ネギが入れ放題で食感を変えて楽し...
read more
More information
Reservations can be made at this eatery by phone, telephone number: +81582684527.
On the website of the restaurant 4527.com, there could be the option to order dishes.
QR-code link to the menu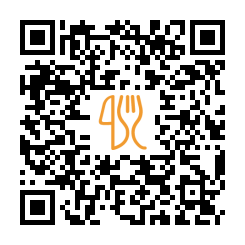 Suggested nearby restaurants.
City: Gifu, Japan, 〒500-8876 Gifu, Hinodemachi, 3 Chome−1−1
Here you can find the menu of Zhōng Huá そば Wán デブ Zǒng Běn Diàn in Gifu. At the moment, there are 1 meals and drinks on the menu. You can inquire about seasonal or weekly deals via phone.
City: Komaki (near Gifu), Komaki 4-175, Komaki, Japan, 485-0041
Vegan, Bread, Milk, Eggs, Regular
City: Gifu, Minatomachi, 414-6, Gifu, Japan, 500-8009
Menu, Vegan, Free, Parking, Free Parking
City: Gifu, Japan, 〒500-8367 Gifu, Usaminami, 3 Chome−3−17 2F
"Hida beef for victory! This Yakiniku lunch by Bakuro Ichidai. Premium beef with fresh vegetables for grilling, salad and fog soup. No wonder this restaurant is so popular that it opens a branch outside Gifu. "
City: Kakamigahara (near Gifu), Japan, 〒504-0943 Gifu, Kakamigahara, Nakakayabacho, 3−8 イオンモール各務原 1F
City: Kasamatsucho (near Gifu), 1666-1 Hozumi, Mizuho, Gifu 501-0223, Japan, Kasamatsucho
City: Gifu, 2 Chome-7-1 Akanabenose, Gifu, 500-8283, Japan
"I visited the restaurant on Sunday afternoon. The guide to the seat is smooth. The seat is located right next to the counter, and the seats are not very comfortable without partitions. The counter customers are also a little bit uneasy. And the lane is like a天id, and the lane has remained without pull-pull. I think that it is a shop that is not hygienic, but I ordered from the shop. Then I went to the lane. The speed of delivery is fast. However, I thought that it was a product that someone of the family ordered by the customer of the counter table directly with the product ordered by the customer. I have never experienced such a thing in Kura-sushi so I thought that it will come to a product ordered by another customer, and I apologized the customer to cross the table. I'm sorry. And the customer explained that the product ordered by mistake came to us, so it was good that it was paid without eating. However, even if you go back to the lane, you can cancel it, it is difficult for customers to eat and it is difficult to eat. It was a dish, but it was unfortunate. The dish that I ordered after that was oil? It was a turtle, and the rice was large from the chari, and the mood was not good. I don't know whether it's good to visit Kura Sushi, but this shop was not good."
City: Gifu, Japan, 〒500-8833 Gifu, 神田町Kandamachi, 7 Chome−7−7
"Good local selection of sake..superb shabu-shabu.."
City: Gifu, Japan, 〒502-0914 Gifu, Sugou, 7 Chome−5−23 モスバーガー岐阜島店
Rice, Seafood, Burgers, Shrimp, Seating
City: Kitanagoya (near Gifu), Kitayashiki-2410 Mutsushi, Kitanagoya, Japan, 480-0201
With a large selection of fresh vegetables, fish and meat, the Terath −てらす from Kitanagoya prepares healthy, delicious Japanese dishes.
Last update: 15.11.2023