Reserve now
The average assessment of 3.6 shows that Yamada Udon so far has satisfied the majority of its customers.
More information
Reservations can be made at this restaurant by phone, phone number: +81282280889.
You might be able to order meals on the homepage of the restaurant yamada-udon.co.jp.
QR-code link to the menu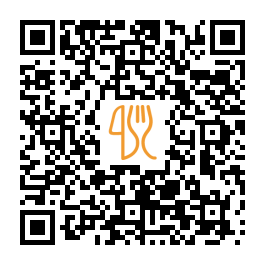 Suggested nearby restaurants.
City: 佐野市, 上台町2096, 佐野市 I-, Japan
The menu for いでい Shāo きそば Diàn from 佐野市 is currently not available. On our homepage you can find a comprehensive selection of other meal plans from 佐野市 as well. Why not take a look or help Menulist and upload the overview of dishes and drinks here.
City: Tochigi, 2865-1 Ohiramachi Nishimizushiro, Tochigi, 329-4423, Japan
"I visited at lunch after visiting the grave At the time of arrival, it was raining heavily due to a typhoon, but there was a line of 7 groups waiting. . It was impressive that many people, including cars from far away, were visiting all the time during the waiting time! I entered the store in about 20 minutes, ordered 4 servings 4 jumbo dumplings, and was surprised in about 5 minutes until I came!! The clear and refreshing soup, the curly noodles that are between udon and ramen, and the richly flavored char siu were a perfect match and it was delicious Jumbo gyoza is also 3 servings per person, but it is actually about 6 volumes. . Ginger ramen seems to be popular at this restaurant, so I would like to try that next time Thank you for the meal! Original お墓参り後のランチで伺いました 到着時、台風の影響で大雨でしたが7組待ちの行列。。待ち時間にもひっきりなしに遠方からの車も含め沢山の方が訪れてるのが印象的でした! 20分程で入店し、4人前+ジャンボ餃子4枚注文してから来るまで5分程でビックリ!! 透き通ってサッパリとしたスープにうどんとラーメンの間のような縮れ麺、こってりとしっかり味の付いたチャーシューが絶妙にマッチして美味しかったです ジャンボ餃子も1人前3つですが実質6つ位のボリューム。。 こちらのお店は生姜ラーメンが人気のようなので、次回はそちらに挑戦してみたいと思います ご馳走様でした!"
City: Mibu, 1 Chome-3-8 Ochiai, Mibu, Shimotsuga District, Tochigi 321-0218, Japan
"Clean, fast, and delicious. Can't ask for a better pizzeria. Highly recommend."
City: Oyama, 7 Chome-1-12 Joto, Oyama, Tochigi 323-0807, Japan
"A very nice little place with a friendly warm atmosphere tucked away between houses just off from the railway track... Full of maps of mountains it feels like a little hiking lodge even if it's a long way from any mountain. We'll come back to try the dinner menu soon:"
City: 佐野市, 堀米町70, 佐野市 I-〒327-0843, Japan
Let yourself be thrilled in Sēn Tián Wū Zǒng Běn Diàn from 佐野市 by versatile, fine Chinese cuisine that's traditionally prepared in a wok.
City: Utsunomiya, 4 Chome-3-1 Babadori, Utsunomiya, Tochigi 320-0026, Japan
Water, Sauce, Gyoza, Plate, Dipping Sauce
City: Yuki, 911-4 Yuki, Ibaraki 307-0001, Japan
"A wonderful french café restaurant. The dishes are largely inspired by Bretagne cuisine. The decoration is a delight and inspired by traditional northern Europe countryside architecture. We have tried a few dishes including crepe, quiche and dessert. They were all excellent. Surprisingly, it is not very very expensive. In conclusion, if you're looking for a good, traditional and reasonably priced french cuisine, this restaurant is an excellent choice."
City: Utsunomiya, 1 Chome-1-2 Nishi, Utsunomiya, Tochigi 320-0861, Japan
"(Translated by Google) Expectations may have been too high. It was used for the dinner course a while ago, but it happened that cream-based dishes continued at that time, and there were many heavy combinations, so I got heartburn. I wish I could think about the total balance ... I was a little disappointed. (Original) 期待が高すぎたのかもしれません。 少し前のディナーコースでの利用でしたが、たまたまなのかその時はクリーム系のお料理が続き、重たい組み合わせが多く、胸焼けしてしまいました。 トータルバランスを考えていただけたらなぁ…と、少し残念さが残ってしまいました。"
City: Utsunomiya, 5 Chome-8-9 Central, Utsunomiya, Tochigi 320-0806, Japan
Meat, Mix, Sauce, Large, Yakisoba
Last update: 15.11.2023