More information
QR-code link to the menu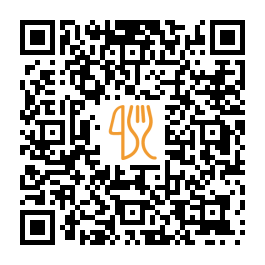 Suggested nearby restaurants.
City: Kirklees, 1A Bolster Moor Road
"The Yorkshire pudding with beef and onion was delicious but I'd have preferred less meat and some vegetables with it. A little disappointed that our table wasn't cleared once we'd finished eating. There were staff available to do this as not too busy. Would definitely visit again though. The farm shop itself was very nice and the staff there were very helpful."
City: Oldham, 50 Huddersfield Road
Fish, Rice, Curry, Vegetables, Peas
City: Calderdale, 37-39 Broad Street
"Our first time here. What a great night. We all went for the chefs choice and we weren't disappointed. 4 starters and 4 main courses, all perfect. Every sauce was just lovely. It's such a happy place to go. The ambiance is great and Ms Pajaree comes out and talks to everybody. We'll definately be going again"
City: Bradford, 8 Queen Street
Vegetarian Friendly, Vegan Options, Outdoor Seating, Parking Available
City: Thornton, The Bronte Birthplace 72-74 Market Street, Thornton I-BD13 3HF, United Kingdom
"A varied selection of drinks and snacks set in cosy historic surroundings. Great attention to detail on all areas of presentation!"
City: Rochdale, 37 Packer Street Rochdale, Greater Manchester OL16 1NJ
"This pub is one of the best around, perfectly kept ales food to die for friendly staff and customers. Highly recommended AAA*"
City: Leeds, 8, Town Street
Seafood, Appetizers, Sushi menus, Fingerfood, Pasta
City: Bradford, Whitehall Road
"We returned to the Hunsworth after a three week break and what a fantastic improvement! The food was excellent; smothered chicken and club sandwich both were delicious, well presented and enjoyable. The staff as always were pleasant helpful and courteous, we are in our 80's and this service means a lot to us."
City: Bradford, Otley Road
"We've tried loads of different curry restaurants in the area (and we are in the curry capital) and this is the best one by far . We have never been disappointed by the food . Quick and friendly service , restaurant is no frills but food is top notch . No reason to go anywhere else"
Last update: 15.11.2023