Reserve now
Most of the visitors of the Pepper Lunch were very satisfied with the service, the average rating is 3.5.
More information
At this restaurant you can simply call the telephone number +81285550686 to make reservations.
You might be able to order dishes on the webpage of the restaurant pepperlunch.com.
QR-code link to the menu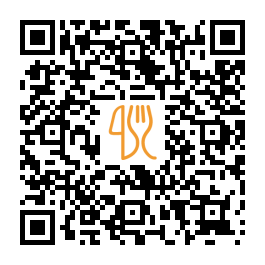 Suggested nearby restaurants.
City: Mibu, 1 Chome-3-8 Ochiai, Mibu, Shimotsuga District, Tochigi 321-0218, Japan
"Clean, fast, and delicious. Can't ask for a better pizzeria. Highly recommend."
City: Oyama, 7 Chome-1-12 Joto, Oyama, Tochigi 323-0807, Japan
"A very nice little place with a friendly warm atmosphere tucked away between houses just off from the railway track... Full of maps of mountains it feels like a little hiking lodge even if it's a long way from any mountain. We'll come back to try the dinner menu soon:"
City: Utsunomiya, 4 Chome-3-1 Babadori, Utsunomiya, Tochigi 320-0026, Japan
Water, Sauce, Gyoza, Plate, Dipping Sauce
City: Yuki, 911-4 Yuki, Ibaraki 307-0001, Japan
"A wonderful french café restaurant. The dishes are largely inspired by Bretagne cuisine. The decoration is a delight and inspired by traditional northern Europe countryside architecture. We have tried a few dishes including crepe, quiche and dessert. They were all excellent. Surprisingly, it is not very very expensive. In conclusion, if you're looking for a good, traditional and reasonably priced french cuisine, this restaurant is an excellent choice."
City: Utsunomiya, 1 Chome-1-2 Nishi, Utsunomiya, Tochigi 320-0861, Japan
"(Translated by Google) Expectations may have been too high. It was used for the dinner course a while ago, but it happened that cream-based dishes continued at that time, and there were many heavy combinations, so I got heartburn. I wish I could think about the total balance ... I was a little disappointed. (Original) 期待が高すぎたのかもしれません。 少し前のディナーコースでの利用でしたが、たまたまなのかその時はクリーム系のお料理が続き、重たい組み合わせが多く、胸焼けしてしまいました。 トータルバランスを考えていただけたらなぁ…と、少し残念さが残ってしまいました。"
City: Utsunomiya, 5 Chome-8-9 Central, Utsunomiya, Tochigi 320-0806, Japan
Meat, Mix, Sauce, Large, Yakisoba
City: Yuki, 2271-3 Yuki, Ibaraki 307-0001, Japan
Here you can find the menu of +cafe うぐいす in Yuki. At the moment, there are 1 meals and drinks on the menu. You can inquire about seasonal or weekly deals via phone.
City: Utsunomiya, 1 Chome-9-17 Joto, Utsunomiya, Tochigi 321-0935, Japan
"My favorite sushi shop. Nice staff and good food."
City: Oyama, Japan, 〒323-0014 Tochigi, Oyama, Kizawa, 1475 TSUTAYA BOOK STORE内
"Terrible customer service."
Last update: 15.11.2023