More information
QR-code link to the menu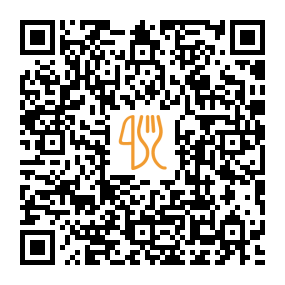 Suggested nearby restaurants.
City: Lake Tekapo, SH8 Village,New Zealand
Complete, Cheese, Ribs, Chicken, Rack of lamb
City: Lake Tekapo, 1 Motuariki Ln, Lake Tekapo, New Zealand
Breakfast, Meat, Lunch, Fries, Ribs
City: Lake Tekapo, Motuariki Ln, 7999, New Zealand
"Decided to come here after they see all the restaurant menus in the city and found this restaurant to us with the best menu. in contrast to other Japanese restaurants in New Zealand this is eat by Japanese.<br br/> eat is excellent, service is also good, fast and friendly. they were both for tour groups and smaller groups like us (my man and i) <br br/>We ordered a bentobox with blue cadjau tempoura and other objects, for example buckweissuppe, venison carpaccio, tekapo sushi roll and lachs marinated in sake and dessert (azuri bean and green teacake). adds the venison carpaccio and the <br/>Buckwheat soup especially.<br/>Definetly recommend this place to anyone who is to the see tekapo <br br/> it is a little expensive, but is compared to other restaurants in the opposite . <br/>Will do not come back here."
City: Lake Tekapo, State Hwy 8, Lake Tekapo, New Zealand
Outdoor Seating, Wheelchair Accessible, Parking, TV
City: Lake Tekapo, State Hwy 8, Lake Tekapo, New Zealand
"As an asian, I vouch for their very good Asian food with proper flavours and great taste. After days of fish and beef, we needed some good Chinese food and this place delivered. I don't understand why there were bad reviews. A must try in Lake Tekapo!!!! Thank you. Meal type: Dinner"
City: Lake Tekapo, Rapuwai Ln, Lake Tekapo, New Zealand
"Awesome food, thanks Yee Leng for the good service and recommendations Food: 5 Service: 5 Atmosphere: 5"
City: Lake Tekapo, 6 Lakeside Dr, Lake Tekapo, New Zealand, 7945
Coffee, Burgers, Potato wedges, Ketchup, Potato
City: Lake Tekapo, State Highway 8 (at Aorangi Cres), Lake Tekapo, New Zealand, 7945
"We have made in the restaurant kohan request to book a meal to celebrate my birthday, just to say very clearly that kitchen appliances and oils etc. are shared with non- vegan and vegetarian means of life. fyi: our kitchen utensils, cookware, cooking oils (deeply frit,) are interchangeable among all the means of life that we serve our dedicated customers. if they are restrictive vegetarian, our vegetarian menus are not their request fulfill I feel very strong that this device should be removed from HappyCow lists, as it takes up the intake leads to an assumption that vegetarian and vegan options are available if clear they are not."
City: Lake Tekapo, Neil Anderson Way Corner Motuariki Lane, Lake Tekapo I-7999, New Zeland
Breakfast, Lunch, Drinks, Café, Brunch
Last update: 05.11.2023