Based on the average rating of 4.2, the Kiwi is definitely worth a visit.
More information
QR-code link to the menu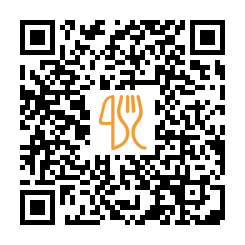 Suggested nearby restaurants.
City: Haslum, Kirkeveien 94, 1344 Haslum
Wine, Chicken, Naan, Curry, Medium
City: Sandvika, Vesttunnelen, 1337 Sandvika, Norway
Friendly staff, Lunch, Seafood, Rolls, Lime
City: Billingstad, Nesbruveien 40, 1396 Billingstad
Broth, Meat, Hot dogs, Meatballs, Pölsa
City: Krokstadelva, Langrand 1A, 3055 Krokstadelva, Norway
Dinner, Soup, Great service, Cheeseburgers, Menu
City: Drammen, Rosenkrantzgata 280, 3027 Drammen, Norway
Appetizers, Rice, Alcoholic Drinks, Vegetarian dishes, Burgers
City: Asker, Torvveien 9, 1383 Asker, Norway
"Slow serving. The pizza was not made as on the menu. Dilapidated premises. Maybe the boss should pay a visit.? Service: Dine in Meal type: Other Price per person: kr 300–400 Food: 3 Service: 3 Atmosphere: 3 Parking space: Somewhat difficult to find parking Parking options Paid parking lot"
City: Baerums Verk, Vertshusveien 10, 1353 Bærums Verk, Norway
"Bestilte 6 retter og den levde opp til forventningene. Vin pakken var ikke like god, men det er nok mer smak og behag for hver enkelt. Service: Dine in Meal type: Dinner"
City: Vikersund, Sundveien 22, 3370Norway
Delivery, Takeaway, Parking, Wheelchair Accessible
City: Asker, Strøket 15A, 1383 Asker, Norway
Alcoholic Drinks, Al Forno*, Mains, Pasta, Pizza
City: Asker, Drammensveien 882, 1383 Asker, Norway
"Not sure how others have managed to get an incredibly juicy, tasty and Asker 's best burger here... The one I got today was fried completely gray and dry, coleslaw may well have been there, but it didn 't taste like it due to the taste of fat which was the only thing I tasted here. The bag had disintegrated after 4 minutes from all the fat that ran (not from the meat juice anyway). Service: Take out Meal type: Dinner Price per person: kr 100–200 Food: 1 Service: 1 Atmosphere: 1"
Last update: 25.11.2023