The average evaluation of 3.9 shows that Kafe Dubok so far has satisfied the majority of its guests.
More information
Reservations can be made at this restaurant by phone, phone number: +380682653909.
QR-code link to the menu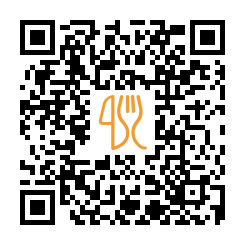 Suggested nearby restaurants.
City: Myronivskyi raion, Stoyanka Taksi, Myronivskyi Raion, 08801, Ukraine
"Food: 5 Service: 5 Atmosphere: 5"
City: Bohuslav, вул. Інтернаціональна, 5, Bohuslav, Ukraine
Coffee, Food delivery, Kebabs, Caesar salad, Meat kebabs
City: Myronivka, Vul. Kyyivsʹka, 1, Rosava, Ukraine
The menu for Mlyn Na Mistechku from Myronivka is currently not available. On our homepage you can find a comprehensive selection of other meal plans from Myronivka as well. Why not take a look or help Menulist and upload the menu here.
City: Myronivskyi raion, Watsons, Леніна вулиця, 61A, Myronivskyi Raion, 08801, Ukraine
Meat, Steaks, Stew, Stew, Bouilli
City: Bohuslav, Yakova Sverdlova St, Bohuslav, Ukraine
"I liked everything very much! The prices in the restaurant pleasantly surprised. Thank you very much for your hospitality. I recommend to visit. For mothers we managed to feed a 3 year old child."
City: Миронівка, Сонячна, 22, Myronivka, Kyiv Oblast, Ukraine, 08801
As soon as we have a menu for Coffeecup from Миронівка, we will publish it here. In the meantime, feel free to take a look at the meal plans in the surrounding area. Or help us by uploading a photo of the menu here.
Last update: 10.11.2023