The restaurant can be referred to as one of the top spots of its guests. This can be inferred from the average review of 5.
More information
At this eatery you can simply ring the number +36206260206 to make reservations.
QR-code link to the menu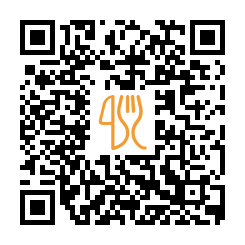 Suggested nearby restaurants.
City: Gyoemro, Szent István út 28, Gyömrő, Hungary
Coffee, Air Conditioning, Cookies, Private Parking, Honey
City: Goedoello, Kossuth Lajos U. 13, Gödöllő, Hungary
"I didn't know about this place because there is a small place in a courtyard. I can only recommend. The staff is amazing. I got my capuccino with a foam decoration. The cookie settings on this website are set to "allow cookies" to give you the best browsing experience possible. If you continue to use this website without changing your cookie settings or you click "Accept" below then you are consenting to this. The salt tea cookie was rich in sprinkle, good taste and fresh. It is a fun and comfortable place. Log in"
City: Goedoello, Gábor Áron U. 2-10, Gödöllő, Hungary
Coffee, Meat, American Fillet, Brownies, Burgers
City: Goedoello, Dózsa György út 64, Gödöllő, Hungary
"The service was quick. The food is very tasty. Meal type: Lunch Price per person: Ft 6,000–8,000 Food: 5 Service: 5 Atmosphere: 5 Recommended dishes: Harcsapaprikás Túróscsuszával"
City: Monor, Ceglédi út 64, Monor, Hungary
Great service, Lunch, Pub, Chef, Kare-kare
City: Suelysap, Kápolna U. 21, Sülysáp, Hungary
City: Pilis, 4-es Főút, Pilis, Hungary
"A real village feeling in the background is the melodious voice of his pleasant bird, the little goat, which made me smile. Service: fast, flexible, kind Food: brutally delicious, natural flavors Price: absolutely correct If we go there, we will definitely stop by again after the unforgettably delicious lunch. Food: 5 Service: 5 Atmosphere: 5"
City: Goedoello, Kossuth Lajos U. 31-33, Gödöllő, Hungary
"We just ate and ate....! Very good place. Polite service, very tasty food awaits you! Don't miss the apricot cream soup! Food: 5 Service: 5 Atmosphere: 5"
Last update: 12.11.2023