Reserve now
The average rating of 4.7 shows that the place is one of the top spots of all its guests.
It's delicious. It's delicious, and latte and cocoa and cookies. Everyone who will be in Mukacheva will be encouraged to visit. The barist is the biggest asset...
read more
Very cozy coffee yarn and a very enjoyable boy waitress, but: 1. The menu is behind the side of the wall, not very comfortable to watch 2. There are tortices th...
read more
More information
You might be able to order food on the homepage of the establishment business.site.
QR-code link to the menu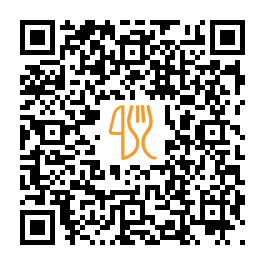 This restaurant offers
Suggested nearby restaurants.
City: Mukachevo, Закарпатская кухня, площа Кирила та Мефодия 10-12 Ресторан Бограч, Mukachevo, Ukraine, 89600
Soup, Menu, White, Medium, Banquet
City: Mukachevo, Vulytsya Nebesnoyi Sotni, 4, Mukachevo, Ukraine, 89611
Pasta, Meat, Beer, Pizza, Food delivery
City: Mukachevo, Karpenka-Karoho St, 21, Mukachevo, Ukraine, 89600
"Service: Dine in Meal type: Dinner Food: 5 Service: 2 Atmosphere: 3"
City: Svalyava (near Mukachevo), Vulytsya Erdeli, 36А, Mukachevo, Zakarpattia Oblast, Ukraine, 89600, Svalyava
Friendly staff, Sausages, Ham hock, Special, Mushrooms
City: Mukachevo, Kyryla I Mefodiia Square, 3/1, Mukachevo, Ukraine, 89600
"The cafe has very tasty lunches, my wife and I took Bograch and Transcarpathian borscht, I recommend everyone to try it, we did not like the service, the stone-faced waitress did not want to take the order right away, she said to wait, although she was standing there talking to another waitress, she did not get anywhere they were in a hurry, but their food is very tasty"
City: Berehove (near Mukachevo), Pushkina St, 6, Mukachevo, Zakarpattia Oblast, Ukraine, 89600, Berehove
City: Mukachevo, улица Ивана Паркания, 4, Mukachevo, Ukraine, 89600
Fried cheese, Porridge, Mushrooms, Milk, Syrniki
City: Horonda (near Mukachevo), Myru St, 72, Mukachevo, Ukraine, 89611, Horonda
Last update: 16.11.2023