More information
QR-code link to the menu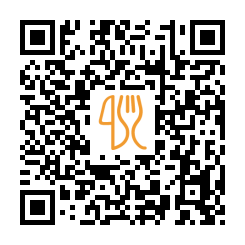 Suggested nearby restaurants.
City: Nelson, 62 Vickerman Street, Port Nelson, Nelson 7010, New Zealand
"An amazing place. the food was excellent and the team made the experience so much better."
City: Nelson, 284 Trafalgar Street
"We had an amazing night at Hopgoods on Saturday 23rd July. The 5 course degustation was superb with excellent wine matches. Enjoyed cocktails also. Most of all the staff were so impressive. In challenging times everywhere with covid and staffing issues Hopgoods had top quality attentive knowledgeable staff ... no shortage of lovely helpful people helping us to enjoy our evening. Would highly recommend Hopgoods. 10/10"
City: Nelson, 140 Tahunanui Drive, Tāhunanui, Nelson 7011, New Zealand
"Amazing!!!! We ordered dinner for delivery! Arrived fresh and hot. Amazing service and the best Indian we have had in a long time. 100 stars!!!! Will be back!! Service: Delivery Meal type: Dinner Price per person: NZ$10–20 Food: 5 Service: 5 Recommended dishes: Butter Chicken"
City: Nelson, 216 Hardy Street, Nelson 7010, New Zealand
"A fun evening with friends. Exceptional service, beautiful food, super cocktails ."
City: Nelson, 281 Trafalgar Street, Nelson 7010, New Zealand
Late Night, Takeout, Wheelchair Accessible, Parking
City: Nelson, 10 Church St, 7010, New Zealand
Live music, Mix, Salad, Feta, Bar
City: Nelson, 8 Muritai Street, Tāhunanui, Nelson 7011, New Zealand
Dessert, Snacks, Mexican Specialities, Beef dishes, Main Course
City: Nelson, 251 Queen Street, Richmond 7020, New Zealand
Breakfast, Chocolate, Hot chocolate, Menu, Salted Caramel
City: Nelson, 278 Hardy Street, Nelson 7010, New Zealand
Beef, Ribs, Menu, Salat, Cocktails
City: Nelson, 7 Morrison Street, Nelson 7010, New Zealand
Meat, Calamari, Italian, Italian pasta, Spinach ravioli
Last update: 11.11.2023