More information
Reservations can be made at this restaurant over the phone, telephone number: +35345436893.
QR-code link to the menu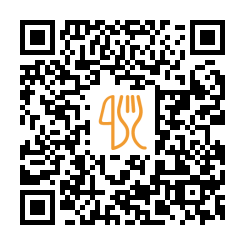 Suggested nearby restaurants.
City: Newbridge, Lower Main St
Snacks, Burgers, Alcoholic Drinks, Salads, Sushi menus
City: Newbridge, Unit 37, Whitewater Shopping Centre, Main Street
Special, Spaghetti Bolognese, Large, Milano, Kids
City: Newbridge, 3 George's St
Outdoor Seating, Gluten Free Options, Serves Alcohol, Accepts Credit Cards
City: Blessington, 20 Main St
"Very good Indian restaurant with vegetarian options. Veg Thali is worth money. Good taste, great staff and service."
City: Dunlavin, Rathsallagh House Hotel And Golf Club
"Visited for Sunday lunches before the high time here next year and it was incredible. the service was impeccable, the staff really went beyond and beyond. the food was delicious all seven of us very enjoyed it."
City: Naas legal town, Harbour View
Sushi menus, Dessert, Alcoholic Drinks, Casseroles, Pizza
City: Naas legal town, New Row
Non alcoholic drinks, Tapas, Spirits, Antipasti, Dessert
City: Kildare, 16 Market Square
"I live in Kildare Town have been here for breakfast, lunch, dinner just drinks on plenty of occasions I can't fault it. Myself a friend booked dinner here last Friday the meal (mains desserts) were delicious, in fact, I've yet to find a sticky toffee pudding anywhere that's as good as the one in The Silken Thomas. Service was efficient staff are very friendly courteous. I have to mention one member of staff in particular, Eugene, he's a gem, he really looked after us, he even went into the bar to check see if there were seats available for us before we left our table in the restaurant. We tried some of the new cocktails on the menu they were really good, as well as being great value too. Great customer service in the restaurant the bar, fantastic food really good value for money, we WILL be back. Highly recommended."
City: Blessington, Main Street
Outdoor Seating, Takeaway, Parking, TV
City: Ballytore, Crookstown House
Vegetarian Friendly, Reservations, Parking Available, Highchairs Available
Last update: 06.11.2023