Reserve now
The average rating for Ullevålseter is 4.4, which means that the guests have a very high opinion of this restaurant.
More information
You might be able to place an order for food on the site of the restaurant ullevalseter.no.
QR-code link to the menu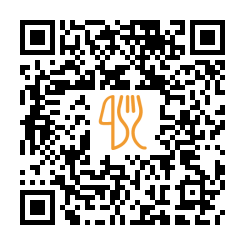 Suggested nearby restaurants.
City: Haslum, Kirkeveien 94, 1344 Haslum
Wine, Chicken, Naan, Curry, Medium
City: Oslo, Thorvald Meyers Gate 18A, 0555 Oslo, Norway
"I liked my coffee in a weinglas with a beautiful name cold geisha, cozy place and friendly people around "
City: Oslo Norge, Torggata 32, 0183 Oslo, Norway
"Wanted a handmade beer and a bite to eat. great afternoon no lines on a weekday. good beer and enjoyed the kebab. I think it would be better if the sun goes down. if it ever goes. we're not going anywhere. thanks for the beer."
City: Oslo Norge, Bogstadveien 6, 0355 Oslo, Norway
"A lot of locally produced beer. atmosphere and music of 80s-90s. a bit old"
City: Oslo Norge, Slemdalsveien 1, 0369 Oslo, Norway
"Best coffee shop in oslo to learn or meet friends. a lot of space and comfortable seating, although it fills in the late morning. from good floor are the drinks and prefabricated sandwiches excellent and the baristas are super friendly."
City: Oslo Norge, Kristian Augusts Gate 14, 0164 Oslo, Norway
"Came to try the profitable. it was very nice. a solid meat and a little milder than venison. fish soup was also delicious. service of the male waiter was very friendly."
City: Oslo Norge, Thorvald Meyers Gate 30B, 0555 Oslo, Norway
Beer, Jalapeno, Potatoes, Sweet Potatoes, Seating
City: Sandvika, Vesttunnelen, 1337 Sandvika, Norway
Friendly staff, Lunch, Seafood, Rolls, Lime
City: Oslo, Stranden 71, 0250 Oslo, Norway
Beef, Potato, Traditional, Lobster, The Meats
City: Oslo, Welhavens Gate 2, 0166 Oslo, Norway
Meat, Chicken, Scampi, Samosa, Spicy
Last update: 02.11.2023