Reserve now
Based on the average evaluation of 3.7 for the Pizzeria Napoli, one can assume that it has satisfied the majority of its customers.
More information
At this restaurant you can simply call the telephone number +358103484400 to make reservations.
The restaurant also offers a home delivery service in Oulu.
QR-code link to the menu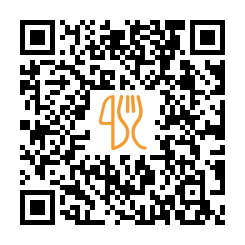 This restaurant offers
Suggested nearby restaurants.
City: Oulu, Kirkkokatu 15, 90100 Oulu, Finland
"Delicious food and even better drinks. Spacious enough for a small or large gathering."
City: Oulu, Saaristonkatu 4, 90100 Oulu, Finland
"My family of 2 adults and 2 kids stayed here in a family room, which consists of one big normal bed and one pull-out sofa. The sofa mattress was extremely worn out and very uncomfortable, even for the kids. This was extremely disappointing because this was a very expensive stay for us and really, what more do you ask of a hotel besides a decent bed? My other complaint is that the shower has a door only on one side, so water tended to go everywhere. This was our experience throughout Finland at other hotels, so maybe it 's just a cultural thing. We 're from the US, where there 's a separate place for a shower, not just the entire bathroom, so this wasn 't something we were used to. But, all in all, this was a very nice, albeit expensive, hotel. The location is perfect and the breakfast was amazing. Really great service from everyone we talked to that works there. I just think if Scandic could put in either a second full sized bed in the family rooms, or replace the sofa beds with bunk beds (like the Scandic at the Helsinki airport), and either add a curtain to the shower or just install a stall, this place would be perfect."
City: Oulu Suomi, Isokatu 18, 90100 Oulu, Finland
"Especially liked the quality of service. In my opinion the location complements the atmosphere really well. You can relax and lay back, while watching people passing by and rushing for their daily adventures. Food presentation is superb. Price range varies and seems to follow portion sizes. Can recommend for a late brunch plans with friends for more conversational get together in restaurant environment."
City: Oulu, Torikatu 26, 90100 Oulu, Finland
Chicken, Chips , Terrace, Large, Sweet Potato
City: Oulu, Kauppurienkatu 5, 90100 Oulu, Finland
We might have the menu of Ravintola Da Max from Oulu in the gallery. A menu can be found further down. Are you currently at Ravintola Da Max or planning a visit? Help us by uploading a photo of the menu here.
Last update: 03.11.2023