Reserve now
The average evaluation of 4.6 shows that the place is one of the top picks of all its customers.
More information
Reservations can be made at this restaurant by phone, telephone number: +358400521655.
You might be able to order dishes on the website of the establishment archipelagocottage.fi.
QR-code link to the menu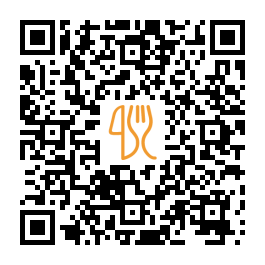 This restaurant offers
Suggested nearby restaurants.
City: Pargas, Sattmark 1, 21600 Pargas, Finland
Coffee, Fries, Chips , Drinks, Fish Chips
City: Korpo, Kauppamiehentie 1, 21710 Korppoo, Finland
Menu, Vegan, Wiener Schnitzel, Vegan Burger, White fish
City: Parainen, Kirkkovalli 6, 21660 Parainen, Finland
"Good food and pleasant atmosphere, in addition to accommodation and possibility of sauna."
City: Korppoo Suomi, Rumarintie 694, 21710 Korppoo, Finland
Breakfast, Salad, Waffle, Lettuce, Kids
City: Nagu, Parkvagen 5, Nagu, Finland, 21660
Salads, Mexican dishes, Fish, Indian, Extras
City: Korpo, Kabeluddintie 2, 21710 Pargas, Finland
Alcoholic Drinks, Mexican Specialities, Beef, Salad, Salad
City: Nagu, Rantapolku 3, Nagu, Finland, 21660
"Not a five-star hotel, but definitiw five stars bed and breakfast in the archipelago area, in the middle of nauvo nagu, for their long weekend holiday. comfortable single beds set next to each other. had room nr. 3, that was down, with small common balcony. air conditioning, no mini bar, but the personal ones let us please use their refrigerator to cool their own wine bottle, they take their own conditions, toothpastes and so on .still it is not a hotel with all the services), but let their hair dryer home. Restaurants, market and other nauvos services just to enjoy a corner for everything they need to travel. large breakfast they visited here in front of the caffeine and recommend this. beautiful garden, tables under apple trees. can also stay inside when it is rainy (sometimes this happens in Finland in juli, prepare this place could be full. some others also know that this is definitely worth a visit. other colors also recommended for visiting the most popular medium season thanks to the owners. a lot of luck for the summer season 2022! we will come back later when it is calmer"
City: Nagu, Nauvon Ranta 3, 21660 Nauvo, Finland
Great service, Burgers, Original, Salad, Views
Last update: 31.10.2023