The average rating for Restaurang Fabriken is 4.2, which means that the guests have a very high opinion of this restaurant.
More information
Reservations can be made at this restaurant by phone, phone number: +358469225777.
QR-code link to the menu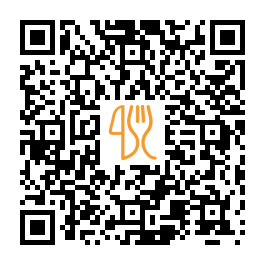 This restaurant offers
Suggested nearby restaurants.
City: Turku, Stålarminkatu 2, 20810 Turku, Finland
Toast, Snacks, Dessert, Meat, Alcoholic Drinks
City: Turku, Puistokatu 3, Turku, Finland, 20100
"Very cheap and tasty lunch. Service friendly, no problem with communication in english."
City: Turku, Kaskenkatu 6a, 20700 Turku, Finland
"One of the best restaurants in Finland. the journey to turku is worth it."
City: Turku, Eerikinkatu 18, 20100 Turku, Finland
Pub, Chips , Menu, Beer Garden, Large
City: Turku, Hameenkatu 8, Turku I-20500, Finland
Oriental dishes, Non alcoholic drinks, Hot drinks, Alcoholic Drinks, Main Course
City: Turku, Linnankatu 3, 20100 Turku, Finland
Risotto, House wine, Pork, Tomato, Club
City: Turku, Läntinen Rantakatu 3, 20100 Turku, Finland
"Food: 4 Service: 4 Atmosphere: 5"
City: Pargas, Skräbbölevägen 2, 21600 Pargas, Finland
"Our favorite dining experience during our trip so far. Food was delicious, enjoyed the GingerJoe and loved the dessert. Everything was plated very nice. It did take a long time though but we are on vacation and didn't have anything else to do. First we had to wait for menus in English because they were limited and already in use. Then they seemed to be short staffed. Only 2 servers and 2 cooks. It was a bit expensive also. But very friendly service and delicious food."
City: Turku, Vanha Hämeentie 19, Turku, Finland, 20540
"The competition for tasty falafels in Turku is strong. Nummis has one of the best falafels and falafel roll is huge. Service is always friendly. I haven't tried their pizza since I love this falafel so much."
City: Turku Suomi, Eerikinkatu 16, 20100 Turku, Finland
Visa, American Express, Outdoor Seating, Pets
Last update: 29.10.2023