The average assessment of 3.5 shows that Irish Pub Celts Shibuya Sentā-gai-ten so far has satisfied the most of its guests.
Don't go there. They called the cops on us because of a billing misunderstandement. Instead of trying to settle the conflict calmly, the waiter, who spoke no En...
read more
Cozy bar with screens to watch games
More information
Reservations can be made at this eatery by phone, phone number: +815020196074.
QR-code link to the menu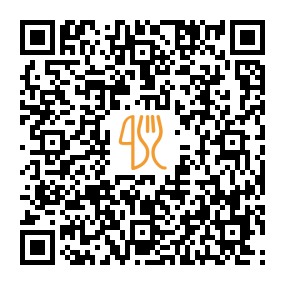 This restaurant offers
Suggested nearby restaurants.
City: Tokyo (near 渋谷), 2-34-4 Minamiotsuka, Toshima-ku, 170-0005 Tokyo, Japan
"One of the three ramen shops with a Michelin star in Tokyo. This place is so cheap and delicious, probably it is on some food documentaries. We visited this ramen restaurant on a Saturday evening. I have arrived 40 min earlier than the opening time. However, there were 4 people waiting on the line already. I have to state that it is quasi emergency state in Tokyo right now, and most places are empty. Also, it is cold! The restaurant accommodates 10 people at a time, so if you do not make it to first 10, you will continue waiting outside in cold. We ordered famous tantanmen, and pork with rice (it also has mayonnaise), something like マヨチャーシュー飯 in Japanese. Honestly, I am not someone who visits ramen shops. Probably I eat it once or twice in a year. However, this one is very delicious and light. So, do not think you will eat something heavy. You might also even want to order something next to it. Besides, I did not find the ramen spicy at all. I normally can not eat very spicy food. It was quite easy to eat and enjoy. I highly recommend this place to anyone! If I am not wrong, we spent around ~1500 yen per person. It was Covid-19 quasi emergency state time in Tokyo, therefore I was the only foreigner in the restaurant. Anyone else was a young Japanese guy. However, there was a crowded girl group waiting outside."
City: Tokyo (near 渋谷), Blue Building 1B, 1 Chome-1−10 Hirakawacho, Chiyoda, Tokyo, Japan, 102-0093
Chili, Vegan, Veggie, Veggies, Vegan Options
City: Tokyo (near 渋谷), 6 Chome 12-17 Ginza Chuo-ku, Tokyo, Japan, 104-0061
"This was so great that I ate there twice in a four-day stay. They had two vegan options (as they other reviewer said, for their 35-year anniversary), clearly advertised on the front door and in the menu. The place is very hard to find, even when right in front of it; the name is only mentioned in a tiny sign to the upper left of the door."
City: Tokyo (near 渋谷), 2 Chome-13-13 Nishiazabu, Minato, Tokyo, Japan, 106-0031
Fried chicken, Curry, Plate, Edamame, Birthday
City: Tokyo (near 渋谷), Chiyodaku Sotokanda 3-11-6, Tokyo, Japan, 101-0021
Soup, Pork, Menu, Special, Ramen
Last update: 14.11.2023