The average review of 4.5 shows that the restaurant is one of the favorites of all its visitors.
More information
At this eatery you can simply call the number (+1)639301431188 to make reservations.
QR-code link to the menu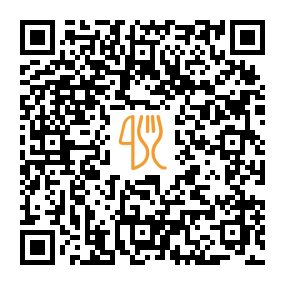 Suggested nearby restaurants.
City: Digos, Q99G+3PJ, Digos City, Davao Del Sur, Philippines
"Quick meals for travelers."
City: Iwakuni-shi, Acasiahan St.Datoc Compound, 1, Digos City, 8002 Davao Del Sur, Philippines
"I was just transiting this place and had some important errands when my friend who's based here told me to have lunch with her. i'm not from Digos so this is a challenge to find this place. Just ask the tricycle drivers around and they will point you out here. It's your home extension resto of Korean goodies. The food are sumptous serving and price is affordable. Kimchi lacks gochugaru powder and tastes like vinegar is added. The staff admitted they lacked gochugaru thus the taste and they accepted our feedback. Oh they also have 10% discount every Saturday! Parking area at front Customer service: 5/5 Also, don't forget your masks. There are ample alcohol in the entrance."
City: Digos, Q88F+RPH, Digos City, Davao Del Sur, Philippines
"A great place for stop over for dine in after a long drive."
City: Iwakuni-shi, 1613 Del Pilar Bataan St, Digos City, 8002 Davao Del Sur, Philippines
"We heard about this place from some locals, so we decided to see if they had a decent room. The Charcoal itself is a restaurant, but within the same compound they have nice rooms. The food is great, the interior of also lovely, and of course the staff. The rooms go under the name Second Avenue , and it might be good to know if you try to make a booking. It is a popular destination, so better book a room in advance. We were lucky to find one upon walk-in, but do not count on it."
City: Digos, 213 M H Del Pilar Street
Calamari, Pork ribs, Large, Wings, Sundae
City: South Digos, Q954+QFW, AH26, Digos City, Davao Del Sur, Philippines
"They strictly observe basic health protocols during this time of pandemic. The place is very accessible, located next to the main road. Hotel Staff are very friendly and accommodating. Affordable rates."
City: Magsaysay, Q42X+VXW, Magsaysay, Davao Del Sur, Philippines
"Tasty food and very accommodating personnel. Chopsuey is highly recommended. :"
Last update: 19.11.2023