Most of the visitors of the Devaki were very satisfied with the visit, the average rating is 3.5.
The taste was good but the quantity was low
Price: too high eg. One piece of fish fry costs ₹. 150.00 Taste: simply superb Parking: not near by Run by 3rd generation family members Maintains taste. But no...
read more
More information
Reservations can be made at this eatery by phone, number: (+91)4563263327.
QR-code link to the menu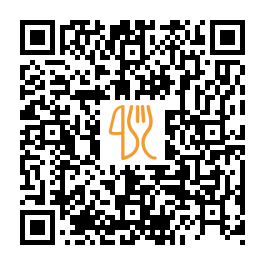 This restaurant offers
Suggested nearby restaurants.
City: Sivakasi (near Srivilliputhur), Nehru Road, Sivakasi,, Sivakasi 626123, India
Juice, Water, Large, Combo, Bottle
City: Rajapalaiyam (near Srivilliputhur), 53c Srivilliputtur Road | NH-208, Rajapalayam 626117, India, Rajapalaiyam
Mojitos, Apples, Fried, Free, Shakes
City: Sivakasi (near Srivilliputhur), 189, Gnanagiri Rd, Near Palaniyandaver Theatre, Kamarajapuram Colony, Sivakasi, Tamil Nadu 626189, India
Fish, Rice, Barbecue, Menu, Mixed
City: Sivakasi (near Srivilliputhur), #100, Thabesh Complex, Kamak Road, Opp. Devaki Scans, Subramaniapuram Colony, Sivakasi, Tamil Nadu 626189, India
"Hotel Sri Selva Balaji Restaurant is located 200m away from kammavar sanagam on the way from sivakasi bus stand to viruthunagar route. Near to newly opened appans hotel. They do have AC facility and it is chargeable at 20 Rs per person. We had mutton biriyani, lollipop, egg biriyani, chicken fried rice, porota and omelette and half boil. They do serve veg/non veg thali. All the items are at affordable prices and taste was good. They do provide chicken/mutton gravy for all items. I visited for lunch and it was little crowded. Do visit at early hours for lunch so that you will get all the items they serve, at late hours food items will be limited. They do serve dinner also. Enjoy your favourite items and do mention your comments."
City: si li wei li pu tu er (near Srivilliputhur), Opp. Andal Temple entrance . on Rajapalayam road, Srivilliputhur, India, si li wei li pu tu er
Takeout, Seating, Waitstaff, Families with children
Last update: 16.11.2023