Reserve now
The average rating of 5 shows that the restaurant is one of the top spots of all its customers.
More information
QR-code link to the menu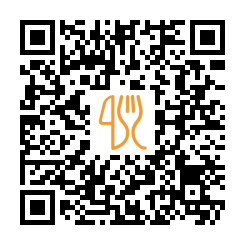 Suggested nearby restaurants.
City: Bergen, Kokstadvegen 10, 5257 Kokstad, Norway
Meat, Baguette, Burgers, Taro, Crispy
City: Bergen, Holmen 11, 5381 Glesvær, Norway
Fish, Soup, Chips , White, Fish and Chips
City: Bergen, Flyplassvegen 555, 5258 Bergen, Norway
"Located at Bergen International Airport in Norway. Good place to hangout with friends before going through security. There is a cozy seating area and some..."
City: Kokstad Norge, Kokstadflaten 2, 5257 Kokstad, Norway
"Very comfortable hotel. Clean rooms, delicious food, children's room available. I am sincerely grateful to the hotel staff for the warm welcome and shelter. This hotel is very close to the Bergen Airport. The check in was smooth and this place has a very big parking area also. Thank you to the Norwegian people for the opportunity to feel warm and safe."
City: Bergen, Flyplassvegen 551, 5258 Bergen, Norway
The Food Factory originating from Bergen provides various fine seafood menus, The meals are usually prepared for you in the shortest time and fresh.
City: Bekkjarvik, Bekkjarvik 61, 5397 Bekkjarvik, Norway
Alcoholic Drinks, Starters, Omelette, Salads, Sonstiges
City: Lysekloster, Søvikvegen 19, 5215 Lysekloster, Norway
Soup, Tapas, Buffet, Prawn, Waffle
City: Blomsterdalen, Hjellestadvegen 3, 5258 Blomsterdalen, Norway
Cheese, Salads, Nuggets, The Veggie, Veggie Pizza
City: Blomsterdalen, Flyplassvegen 555, 5258 Bergen, Norway
"Its really a nice small intact airport. Its just for some reason if one need to spend the night here because of yransit do not forget to carry water and some snacks. Day time it is just wonderful. Compact and with varity."
City: Os, Byvegen 921, 5212 Søfteland, Norway
"I really liked it. cool and stylish, with great sjakes and fries. a bit outside each densely populated against and is easily missed on the side of the road, so a bit of a hidden gem in this view. but herzhafter reparation there is an attempt to find himself between mountains and os."
Last update: 15.11.2023