More information
QR-code link to the menu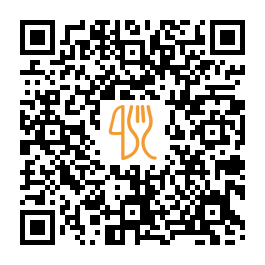 Suggested nearby restaurants.
City: Coventry, 31 Far Gosford St
Seating, Wheelchair Accessible, Reservations, Cafe
City: Nuneaton, 115 Abbey Street
Pizza - mittel Ø 26cm, Rice dishes, Sushi menus, Soft drinks, Alcoholic Drinks
City: Coventry, Winsford Avenue
"A gem of a fund. first visitor. ordered bbq chicken panini and peri peri chicken sandwich on garnet brot with 2 pots tee. it was presented with a great fresh salat garnish with coleslaw. more tee and rocky road square ordered. beautiful atmosphere and friendly staff. will be back soon."
City: Coventry, 22 Spon Street
"Great pub, characterful pub. Myself and two friends spent a couple of hours in the pub before the Coventry v QPR game, in one of the snugs facing the street. We meant to go see the cathedral, but were too comfortable! They had a good range of ales and all were zesty. I was comforted to see a young bar lass building her biceps by pumping the pipes clean and then getting different ales on tap! Beautiful symmetry: youth, efficiency, first class ales, and a pub with loads of character. We also had a platter of very tasty different pork pies. The chilly pork pie was a little too hot for one of us, but us other two loved it. Next time I'm in Coventry, I'm coming here!"
City: Hinckley and Bosworth, 17 Regent St
Takeaway, Chicken, Parkin, Wings, Toppings
City: Birmingham, 77 Cranes Park Rd
Burgers, Drinks, Special, Tandoori Chicken, Chicken Burger
City: Rugby, Coventry CV7 9HZ
"Friendly service, nice location. After I had eaten here as the last minute when we were just on a cozy ride, I found the service very friendly personally. first the menu seemed big, the prices were slightly high, but after eating a 3 meal with drinking the price was not worth the stress. this was a very well cooked meal served with good service good drink. I would recommend this to all who are looking for English pub to eat. much to choose from beautiful location too. can not wait until summer days to take friends and family there too. very well made at the rose castle. they also found a sister pub on the street calling the shilton arms. we'll try and let them all know."
City: Warwick, 101-103 Road
Pizza, Seafood, Indian, Snacks, Alcoholic Drinks
City: Warwick, 85-87 Abbey End
"I have visited a couple of times now, food is always really good, friendly waiters, great atmosphere. Food presentation second to none -excellent, I was slightly surprised by the green chilli in my bengal fish jalfrezi but it was delicious. Excellent service from Bash and the team, I'll be back soon."
City: Coventry, 76 Hertford Street
Dessert, Vegetarian dishes, Fresh Juices, Little things, Süßes
Last update: 14.11.2023