Reserve now
The average review of 4.7 shows that the restaurant is one of the top spots of all its guests.
More information
You can also simply ring the number +36204102280 to request your reservation.
QR-code link to the menu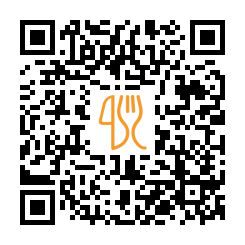 Suggested nearby restaurants.
City: Budapest XXII. keruelete Magyarorszag, Sas U 17, Budapest, Hungary
Anniversary, Fish, Chicken, American Fillet, Reserve
City: Budapest, OktA³ber 6. Utca 15Pest 1051
Visa, Wine, Terrace, Outdoor Seating
City: Budapest, Erzsébet Körút 43-49., Budapest I-1073, Hungary
Alcoholic Drinks, Spirits, Starters, Seafood, Antipasti
City: Budapest, Budapest, Magdolna Utca 1, 1086, Hungary
Lunch, Salads, Chocolate, Cappuccino, Business
City: Budapest, Szekely Mihaly Utca 2
"Food: 5 Service: 5 Atmosphere: 5"
City: Budapest, Budapest, Paulay Ede U. 31, 1061 Hungary
"The place is very friendly, there are only a few places to sit so that they better reserve a table. we had luck as there was a free table, the waiter showed us at our place. the witness is friendly, they help them to choose a cocktail, they give them water (free) drowned as 'gift' from the house. the music and the whole environment is pleasant and beautiful."
City: Budapest, Sas Utca 3, 1051 Budapest, Hungary
Ribs, Desert wine, Veal, Pate, Quail
City: Goedoello, Kossuth Lajos U. 13, Gödöllő, Hungary
"I didn't know about this place because there is a small place in a courtyard. I can only recommend. The staff is amazing. I got my capuccino with a foam decoration. The cookie settings on this website are set to "allow cookies" to give you the best browsing experience possible. If you continue to use this website without changing your cookie settings or you click "Accept" below then you are consenting to this. The salt tea cookie was rich in sprinkle, good taste and fresh. It is a fun and comfortable place. Log in"
Last update: 24.11.2023