Based on the average rating of 4.3, the Shree Ram Kutir is definitely worth a visit.
If you want Desi food fast, you must visit here. Pure authentic food in Visnagar.
Good food ,clean utensils, But more Customers service little bit late, My suggestion Used Online Payment/Cards etc..
More information
You can also simply ring the telephone number (+91)9586919131 to request your reservation.
QR-code link to the menu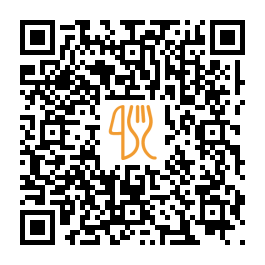 This restaurant offers
Suggested nearby restaurants.
City: Kherālu (near Visnagar), VJ2C+RR8, Kheralu-Vadnagar Highway, WAY WAIT Chokadi, GJ SH 10, Rasulpur, Kheralu, Gujarat 384325, India, Kherālu
Tea, Tikka Masala, Samosa, Chapati, Puri
City: Visnagar, Wild Valley's Pizaa, Sukhapura, Nagalpur, Mehsana, Gujarat 384002, India, Visnagar
"Great place to have Italian food style. I have been visiting for weekend dinners, once every month, from 2016 to till date. I would appreciate the consistency and good quality of food taste. Even the salad menu is diverse and tasty. There is also new strawberry flavour introduced with brownie and vanila. These triple dessert is amazing. This place is all time reliable, and I personally advice to have a good time with friends, family and a mood maker restaurant."
City: Mahesana (near Visnagar), Visnagar Mehsana Road Sh 56, Mahesana 384001, India
"I have been multiple times at this place and I must say they have very nice food and excellent service with affordable rates. Some of our relatives engage parties over there and I got reviews from them as well that they have great ambience and affordable rates with excellent food and service."
City: Unjha (near Visnagar), 1st Floor, Shivam Complex Above IDFC Bank, Near Pashabhai Petrol Pump Nagalpur Highway, Mehsana, Gujarat 384002, India, Unjha
"I think one of the best in Mehsana... Had unlimited lunch and they gave all pizzas with full of cheese and it's really so much tasty...."
City: Kadi (near Visnagar), Opp. Nagalpur Bus Stand, Ahmedabad Palanpur Highway Rd, Near Tulsi Restaurant, Mehsana, Gujarat 384002, India, Kadi
Menu, Bread, Garlic Bread, Masala, Masala Dosa
Last update: 15.11.2023