The average rating of this place is 4.6, which means that the Chez Hans is incredibly well seen by its visitors.
More information
QR-code link to the menu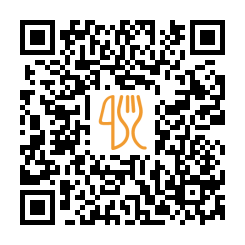 Suggested nearby restaurants.
City: Cashel legal, 76 Main St
"It is a lovely restaurant, the decor is wonderful and it really feels cozy. The food was AMAZING, it was fresh and it feels like the products they are using were choose with a great attention to details. The only issue we had was that the service was awful. We felt a lot of pressure by the waitress, seems like she was ending her shift or something. We just had the time to sit down to ours seat that she was waiting for us to choose our meals. She literaly came 3 times in the space of 5 minutes to check if we were ready to order.... And then we we done eating, it felt like we were not existing anymore. Nobody came to take our plates and we had to ask 3 times for the check and then 3 more times for the terminal to pay and leave."
City: Thurles, Mitchel Street
"Amazing food, friendly service."
City: Thurles, Castle Arcade, Liberty Square
"Lamb biriyani, separate veg curry, popodums and 3 pickles, 2 rotis, E19.50. Fantastic value for money for really good food. Highly recommended."
Burgers, Soft drinks, Non alcoholic drinks, Cupcakes, Appetizers
City: Cashel legal, 67 Main Street, Cashel, County Tipperary, E25 FW98, Ireland
Cheese Bread, Ham, Grilled salads, BLT, Kama
City: Cashel legal, Main St
Alcoholic Drinks, Extras, Pizza - Klein Ø 27cm, Snacks, Soups
City: Cashel legal, Wesley Square Main Street
"Great service , food was divine will definitely be back and would recommend it ."
City: Cashel, Rockside, Moor Lane, Cashel, Ireland
Dessert, Salads, Sauces, Gnocchi, Seafood
City: Cashel legal, 12 Ladyswell St
"Very cozy restaurant with many traditional Irish options. We went for a Irish breakfast and tea. The food was really good and the staff very friendly. Definitely recommend it."
Last update: 31.10.2023